Our Instructors
(page is currently under construction)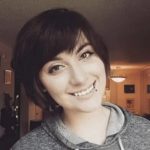 Allie
Allie has over six years of teaching experience at both the high school and university levels. She holds an MFA in Fiction Writing, MA in English, and a BA in English. Allie currently teaches classes in English, AP English, English Literature, and Creative writing. Her expertise ranges from World History, early American and European History to 21st century's social studies. ​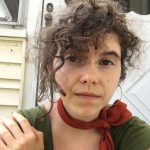 Ell
Ell has 7 years of teaching & tutoring experience at various institutions and universities. She has published multiple writing pieces such as "A Catalog in Dreams" and "list," with Three Poems forthcoming in 2020. With a budding passion for writing, she prioritizes challenging yet fun writing experiences for students. Her expertise and personal interests range from different styles of poetry, postcolonial studies, independent publishing, and film/video. Ell graduated from the University of Massachusetts, Amherst, with an MFA in Writing and a BA in Literature.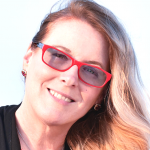 Kathy
Kathy has 11 years of teaching experience in Korea, America, the U.A.E., and China. She is passionate about providing educational opportunities to students around the world. Recently, she taught Business at Zhejiang Fuyang High School A.P. Center. She also taught English at an all-girls school made up of Emirati and Expat Arabs. Kathy has a Master's Degree in Education and a Master's Degree in Organizational Management.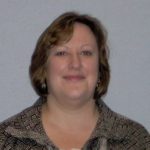 Karen
Karen is an academic coach and mentor. She is highly skilled at working with students in grades K-12 and collegiate levels. She is professionally trained and experienced in SAT, ACT, ISEE, COOP, SSAT, and HSPT. Karen is an experienced tutor with American and international students in test preparation, career counseling, and language arts.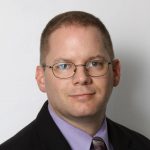 Steve
Steve is an award-winning, interculturally competent professor with domestic and international experience. He has earned a graduate degree in Management and Education, holds a Certificate in Teaching and Learning Strategies for Higher Education from Harvard University, and is a doctoral candidate in International Higher Education at Northeastern University. Steve is a lecturer at Northeastern University, a senior MBA instructor at Cambridge College. He is the instructor at the prestigious SummerFuel college-preparatory program at Tufts and Harvard and runs an educational consulting firm specializing in faculty professional development and program management.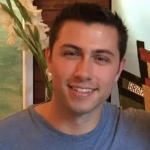 Chris
Chris has over 6 years of teaching experience with high school and college students across the U.S. With extensive work experience in the data analytics field and teaching experience in SAT math & AP Calculus, he has successfully coached students on various technical and soft skills, from problem-solving to profound mathematics knowledge. Chris has a Master's Degree in Mathematics from Tufts University and graduated Magna Cum Laude from Saint Anselm College with a BA in Mathematics.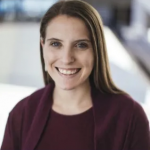 Michelle
Michelle has combined a passion for secondary education with her expertise in algebra to teach students at non-profit organizations and high schools. She currently teaches at a charter school in Massachusetts. Previously she was a mathematics teacher and Teach for America Corps member in Missouri where she worked with a diverse group of students. Michelle has a Master's Degree in Secondary Education and a BA in Psychology.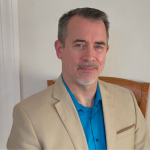 Jeff
Jeff graduated from University of Southern Maine with a Master's in Teaching and Learning and a BA in Mathematics. Jeff has taught a variety of mathematics subjects ranging from pre-algebra to Calculus for high school and college students at many different levels. He is preparing for the publication of his books: Algebra Explained and Pre-Algebra, a supplement to Algebra Explained.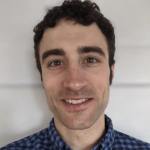 Kyle
Kyle currently teaches biology, chemistry, and exercise physiology at an IB-For-All high school. Previously, Kyle taught at a high school in Massachusetts as well at Colorado State University. Together Kyle has over 9 years of teaching experience. He holds a Master's Degree in exercise physiology and nutrition biochemistry. Kyle's university teaching and research background makes him uniquely situated to set high school students up for success in college-level courses like those at independent schools, as well as AP or IB courses.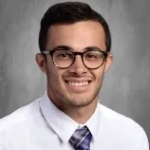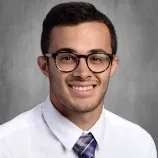 Nick
Nick teaches AP biology, biology, and life science at a private school in Worcester, MA. He holds a Bachelor's degree from Assumption College in Worcester, MA in Biology. His biology studies focused on cellular and molecular biology, evolution, and neuroscience. The majority of his AP students have passed the AP biology exam qualifying for college credit, with increased achievement rates each year. Over the past few years, he has implemented many different integrated projects and labs that enrich students' learning.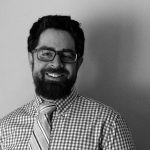 Patrick
Patrick graduated from the University of Massachusetts with an MEd in Secondary Physics and has a BS in Mechanical Engineering from Worcester Polytechnic Institute. He has taught students and coached teachers in India and China with more than 20 years of experience in teaching domestic and international students. For the past 10 years, he has taught at a top 7 High School in NH, where he took the lead to start a physics program from scratch with a technology-centered focus. Patrick is an award-winning teacher who is recognized for leadership and excellence in education.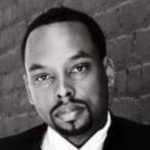 Marcus
Marcus is an innovative educator serving teachers and students in the K-12 setting and faculty in the higher education setting. Marcus received a Doctor degree in Education, and he is certified in teaching Economics and History for grades 6 to 12. He has 10 years of experience teaching AP, honors, and regular Economics to high school students and tutoring advanced economics at the college level. Marcus maintains an exemplary track record as an educator and workshop facilitator using cutting edge teaching and learning strategies.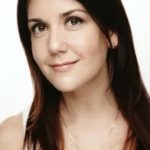 Florencia
Florencia is an award-winning and outstanding scholar in the political science, economics, and education fields. During her teaching career, Florencia has been a college professor specializing in Economics, Finance, and Political Sciences at several colleges and universities in the Greater Boston area. Her excellent teaching methods and understanding of the subjects are rooted in years of teaching and researching, and received the First Prize of the "Best in Class" teaching award from NETA (National Economics Teaching Association). She has published multiple articles and peer-reviewed research papers and presented her papers at many national conferences across the country. Florencia has a Ph.D. and a Master's Degree from Northeastern in Political Science.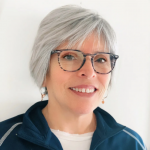 Anabella
Anabella is a native Spanish speaker. She has been teaching Spanish for over 20 years at different high schools and prep schools across America. Her understanding of students' learning styles and excellent curriculum design is rooted in her teaching experience of varying Spanish coursework levels. Anabella has a BA in Spanish and is currently a MAT candidate for Spanish teaching at the secondary level.