1. What is Dual Enrollment?
Dual Enrollment, DE, Concurrent Enrollment, or Dual Credit allows "high school students to take college-level courses… and earn credit toward high school completion and their future college degrees" – according to the Massachusetts Commonwealth Dual Enrollment Partnership (CDEP). By participating in the Dual Enrollment program, students will earn credits at either one or two institutions – their high school and the participating college or university. This means, if you are taking a dual enrollment humanity class, for example, psychology, you will receive credit for both high school and college psychology upon successful completion of the class. 
The detailed requirements of the Dual Enrollment program depend on the state you are studying in. For Massachusetts, students must enroll in a Massachusetts high school: public, nonpublic, or home school is accepted. The eligible course must be at least a three-credit college-level course.
An example of Dual Enrollment is from the partnership between Quincy College and Archbishop Williams High School, Quincy High School, etc. 
Quincy College and Archbishop Williams High School Course Examples:
College Title

High School Title

BIO 131: Anatomy & Physiology I and Lab

CHE 103: Intro to Forensic Science w/Lab

ENG 211: American Literature I

ENG 212: American Literature II

MAT 201: Calculus

CJS 101: Intro to Criminal Justice

ECO 201: Microeconomics

GOV 201: America Government

Anatomy & Physiology, Honors

Forensic Science, Honors

English III – Honors, S1

English III – Honors, S2

Calculus, Honors

Law & Justice

AP Economics

AP US Government
The course requirements between a college and a high school vary depending on partnerships, so remember to check before deciding on dual enrollment. 
2. How does Dual Enrollment work?
Depending on the partnerships between the two schools, students may receive instruction from advanced high school teachers qualified for college-level courses or from college professors in person or online. The number of credits a student can earn also depends on the partnership between the two schools. Looking at the example of Quincy College and Archbishop Williams High School, you can take up to 8 classes that can qualify you for college credits. However, the classes you take in high school should align with your interest in a college major. It will not make sense if you pursue a Graphic Design major but decide to take Law & Justice for college credit. Not only it's a waste of time but also a waste of money for you and your family. 
If you are interested in registering for Dual Enrollment, you should first consider which course(s) you want to take as a Dual Enrollment student. Most of the college courses that offer dual enrollment credit are single-level or at most two-level (for example: English I and II) classes that you usually must take during your freshman year. 
To register for Dual enrollment classes, you usually have to contact your academic advisor or the school counselor at your high school. In addition to the application, you may also be required to pay a certain amount for the three-credit or four-credit college courses. 
3. The Pros and Cons of Dual Enrollment
With dual enrollment, students will save money while earning college credits. For example, it costs students $500 for a three-credit college course at Quincy College, while the original cost is $744. On average, private colleges in the United States have a cost per credit of
$1,092
. Therefore, if you earn 12 credits through dual enrollment courses, you can save around $10,000 in tuition costs. Students can enroll in more than one dual enrollment course within one academic year. Therefore, with proper planning, students can take all the required courses for their first year in college during high school. As a result, students who utilize dual enrollment courses can graduate college a semester or a year earlier. It will even be better if your college has a 4+1 program, where you can study for five years to receive both a bachelor's and master's degree simultaneously. If you plan things, you may be able to receive both a bachelor's degree and a master's degree with four years of study at your college.
Get ahead and be familiar with college-level coursework 
We have heard from many students who went to college and had difficulty balancing their personal life and academic life, as they felt that they did not have enough time to study. In addition, students are most likely to be far away from home when they attend college; therefore, the stress adds up because they are homesick and are learning to live independently for the first time. All the frustration adds up and can make students feel overwhelmed and lost, leading to difficulty comprehending class lectures and doing future homework. According to the Best Colleges 2019 College Prep Survey, many parents are concerned about their children's readiness to live independently and balance their social life with their academic life. 
With that being said, taking college-level coursework through a Dual Enrollment program offers students a chance to be familiar with college-level work. Of course, being familiar with college courses does not mean students will not have any stress or frustration because there will be. These students already know how to cope with that kind of situation prior to entering college; therefore, they will have one less thing to worry about. 
In addition to shortening your time in college, participating in Dual Enrollment may also help your application stand out and look good to the admission officer. Because Dual Enrollment helps prove your ability to perform well in college, college admissions may favor this kind of student since they already passes college-level courses. Nothing can demonstrate the ability to handle college-level work better than taking college-level work instead of AP or honors courses. Dual Enrollment is also helpful for students who cannot take AP courses due to school limitations or personal reasons such as extracurricular activities.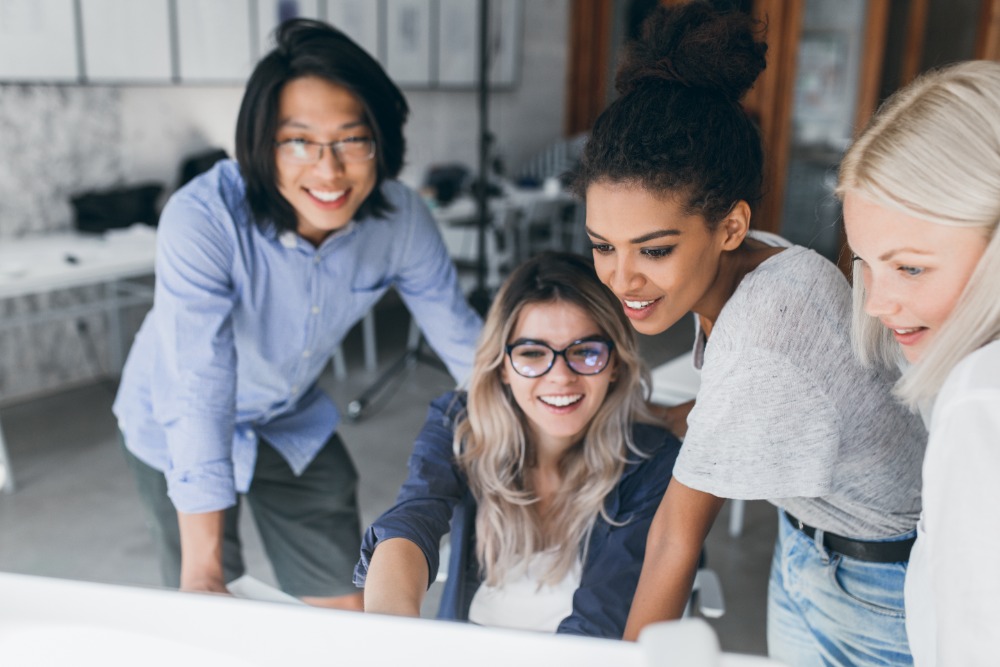 Balance between college and high school demands
Often, students find it challenging to balance between their high school and college courses since many students in dual-enrollment programs have to take both simultaneously. The imbalance also comes from the busy and packed schedule. If students are engaged with their high school coursework and outside of school schedules like work, they may find it hard to have time for their college classes. Or, students who are taking high school and college courses may find it challenging to have time for extracurricular activities. Extracurricular activities are essential in developing a student's soft skills and future passion. If they are too focused on studying, they may have difficulty blending in and adjusting to the college environment, where students are always in some communities and clubs.
Students may not gain satisfactory results for both the high school and college coursework with the aforementioned challenges. Comparing Dual Enrollment to AP, the results from dual enrollment will be permanent on your transcript, which will be sent to the admission officers. On the contrary, students can choose whether they want to send their AP test results or not.
The inability to have a fulfilling college experience 
Receiving college credits under dual enrollment seems an excellent option for students who want to graduate early. However, that poses a question about practical college experiences, such as internships, externships, co-op, or study abroad. Many students start planning their coursework during freshman year to study abroad during the fall semester of their junior year. Students who plan to graduate college early, thanks to Dual Enrollment, may not be able to take advantage of this opportunity. However, this will still work out for students who have Dual Enrollment but want to replace the waived credits with other exciting classes, making them still graduate on time and allowing the chance to experience internships and studying abroad during their junior and senior years. 
4. What to choose: AP, IB, and Dual Enrollment?
Choosing between AP, IB, Honors, and Dual Enrollment depends on each student's personal preferences and academic planning. For students who don't know these terms, we published an article to explain the differences between AP and IB. 
Colleges around the US will offer college credits for students with strong AP and IB scores. This can be a challenge for AP and IB students who don't score well on their exams, leading to the inability to transfer them to college credit. With Dual Enrollment, students will earn college credits for the course if students earn a satisfactory score.
Some high schools don't offer a variety of AP and IB courses; sometimes they don't offer them; therefore, Dual Enrollment can be an excellent option for students to experience college-level coursework while earning college credit.
AP and IB courses are consistent in structure and content; therefore, students can be prepared for the course beforehand. With Dual Enrollment courses, the curriculum depends on the teacher who will be teaching the course, whether it is a high school teacher or a college professor.
AP and IB courses allow students to have extra time for other responsibilities because AP and IB schedules are within the school time. Therefore, students can remain active in activities and events. You may have to commute to the college and take classes with actual college students with Dual Enrollment classes. Therefore, you may have difficulty with extra time for other responsibilities.
Dual Enrollment is an excellent opportunity for students during their high school years. To choose whether DE is for you or what DE courses are suitable for your academic development, we recommend that you first discuss this with your high school advisor or counselor and find out the paperwork and requirements you have to fulfill. Another thing to keep in mind is researching your dream colleges and universities and seeing whether they accept your Dual Enrollment classes. Financials are an essential factor in every decision, so make sure to discuss your options and the costs with whoever is paying for your high school or DE course tuition and evaluate the pros and cons. These considerations will be everything to help you get started on this exciting journey! 
If you are interested in taking accelerated classes to help you prepare for the upcoming semester or potential competitions you want to participate in, consider talking to Aralia Course Consultant. Aralia offers various courses, from academic improvement, portfolio creation, competition preparation to standardized test preparation. Contact us below to learn more about the classes we offer!