AP Seminar is an introductory course to research within the AP Capstone Diploma and the AP Seminar & Research Certificate. In a yearlong AP Seminar course, students will learn to investigate real-world issues through synthesizing information from different sources, developing persuasive arguments, and designing and delivering oral and visual presentations in an independent and team environment. The end goal of the AP Seminar is to equip students with information analysis and evaluation skills, as well as compelling, evidence-based argument creation. 
AP Seminar can be taken as a stand-alone course or as part of a series other AP classes. If students are interested in receiving foundational knowledge and practice in research, they can register for AP Seminar without any prerequisites. Another option is to take AP Seminar as the beginning of AP Capstone Diploma and the AP Seminar & Research Certificate. In order to receive AP Capstone Diploma, students must finish AP Seminar, AP Research and take 4 AP Exams, all with a score of 3 or higher. To receive the AP Seminar & Research Certificate, students only need to complete AP Seminar and AP Research. 
2. What is the AP Seminar course outline?
The overall AP Seminar course outline is similar to other AP courses. There are five big ideas surrounding the curriculum, which can be represented as Q.U.E.S.T. Under each big idea, there are long-term takeaways, learning objectives, and essential knowledge to connect learning objectives with long-term takeaways. Overall, by taking the AP seminar course, students will learn critical thinking and reasoning, critical reading, inquiry and research, argumentation, communication, and collaboration skills.
Big Idea 1: Question and Explore
Every research paper and the innovative idea starts with a question. A question to ask ourselves and invoke our curiosity to find an answer. In this big idea, students will start to question their surroundings and develop their own perspective, along with finding a purpose for their research.
Big Idea 2: Understand and Analyze
In a world overwhelmed with information and data, it's critical for students to learn to comprehend, summarize and explain the information. Students will achieve this goal through reading critically and explaining the heart of the author's arguments. 
Big Idea 3: Evaluate Multiple Perspectives
After understanding the information presented or found, students will learn to evaluate that information through considering biases and assumptions as well as their importance.
Big Idea 4: Synthesize Ideas
Once information is gathered and evaluated through multiple perspectives, students will synthesize their accumulated knowledge and build effective arguments.
Big Idea 5: Team, Transform and Transmit
The last big idea AP Seminar covers is the teamwork and collaboration aspect. Students collaborate with each other in building strong arguments and presenting their ideas to make it appealing to the intended audience.
3. How is the AP Seminar assessed?
The AP Seminar course is unique because students are assessed with two through-course performance tasks and one end-of-course exam. All assessments are used to calculate a final AP Score (score 1 to 5). 
Team Project and Presentation — 20%

Individual Research-Based Essay and Presentation — 35%

End-of-Course Exam (2 Hours) — 45%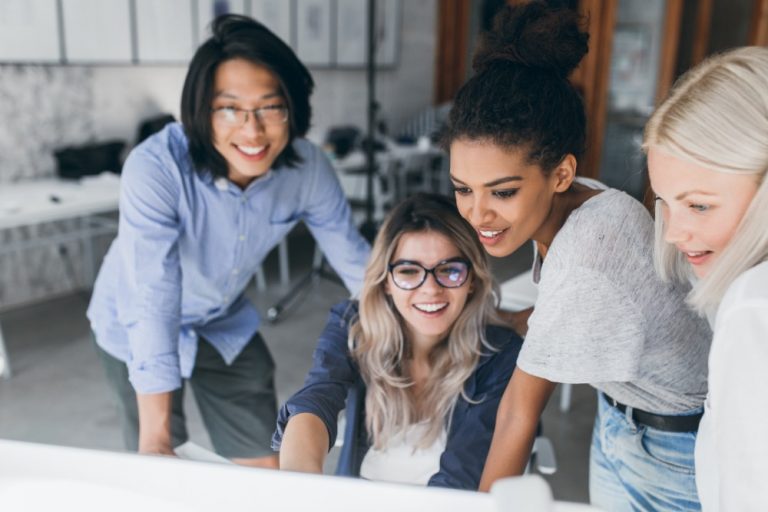 Task 1: Team Project and Presentation (approximately 1-2 months)
Students will work in teams of 3 to 5 to identify, investigate, and analyze an academic or real-world problem or issue. After that, the group will work together to develop an 8 minute presentation, presenting a convincing argument for their proposed solutions
or resolutions, followed by an oral defense of their argument based on questions asked by the teacher. 
Independently, students will write a 1,200-word research report to investigate their assigned approach, perspectives, or lens on the topic of the team research question. Students have to present their findings and analysis to the group in an individual report. 
Task 2: Individual Research-Based Essay and Presentation (approximately 1 month)
For this task, students will use College Board's material representing perspectives focused on one single them. Using those provided stimulus materials, students will find connections among them and possible areas of inquiry. Then, they compose their own research question, analyze data and information to develop an argument. Remember that students have to integrate at least one of the provided materials as part of their response. 
Upon completion of the 2,000-word written argument, students will have a presentation, followed by an oral defense. 
Task 3: End-of-course Exam
For the final exam, students will answer 3 short questions and 1 essay question. For the 3 short questions, College Board will provide one source, and students have to identify the author's main argument, idea, or thesis and then explain his/her line of reasoning and evaluate the effectiveness of the evidence. For the essay question, students will build their own argument using at least two of the four sources provided.
Students can take practice exams provided by CollegeBoard, with scoring guidelines and scoring distribution to navigate students through writing a thorough, concise, and insightful answer. 
For question 1 (Argument, Main Idea, or Thesis), students are expected to correctly identify and demonstrate an understanding of the main parts of the argument. 
For question 2 (Explain line of reasoning), students are expected to identify all the claims and explain their relationship to each other and to the overall argument. 
For question 3 (Evaluate the effectiveness of evidence), students are expected to evaluate in detail the quality, relevance, and credibility of evidence in supporting the argument. 
For part B, students will have to provide a clear and original perspective, with organized and well-developed claims and evidence. 
More information about the scoring guideline can be found here on CollegeBoard Scoring Guideline. 
4. Why should you take the AP Seminar?
AP Seminar is not a challenging course
Year    5          4          3          2          1
2021    11.1%    19.5%  54.5%  10.7%  4.3%
2020    6.4%    14.5%  59.7%  17.2%  2.3%
2019    6.8%    14.6%  59.3%  17.0%  2.3%
2018    7.9%    16.7%  57.6%  15.4%  2.4%
Objectively speaking, when looking at the score distribution of the AP seminar over the past 3 years, most AP Seminar students pass the AP seminar exam (a score of 3 and above). Many students have given feedback saying that compared to other AP exams, AP Seminar helps you learn important skills and concepts critical to college life, instead of teaching you new knowledge and testing your understanding.  
AP Seminar prepares you for research, which is a critical skill in college
Even though a score of 3 or higher in AP Seminar does not award you with college credits, the course itself is a great jumpstart to college-level coursework. The AP Seminar class requires you to do lots of reading, writing, analysis, argumentation, and research. These skills are at the core of college readiness, especially if you decide to take a major that requires similar skills. Many high school students come into college not knowing how to do in-depth research; therefore, they are normally shocked and can't perform well in their first research project. Taking this class gives you a jumpstart on the college curriculum and be more familiar with the research methods given by college professors.
Receive recognition for college applications
Students who finish AP Seminar can move forward and take AP Research, which offers students more independence and freedom in choosing research topics of interest. Upon completion of the two courses, you will be able to receive certificates from the College Board. These certificates can be put on your college application, highlighting your unique strength and knowledge of conducting in-depth research independently as well as in a group-setting. You can distinguish yourself to colleges and universities with a research paper that ties in with your future major in college, indicating your passion for the subject matter and your commitment to advance your knowledge.
AP Seminar is a challenging course that is suitable for any student with an interest in research, or with the intention to advance their skills. For students who are interested in an AP Seminar prep course, we have the perfect class for you! 
AP Seminar prep program helps students develop their research, writing, analysis, and critical thinking skills, surrounding their topic of interest. Students will also be prepared for the end-of-course exam, which includes 3 short-answer questions and 1 essay question.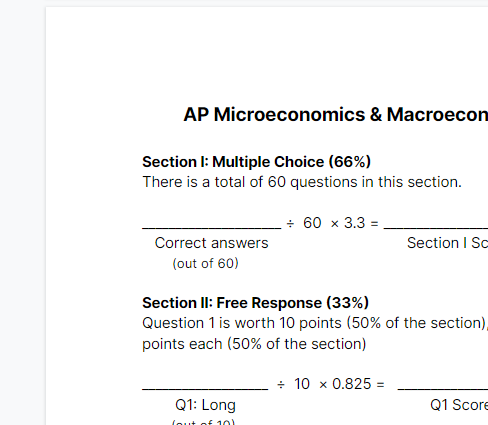 FREE 2023 AP Scoring Worksheet
With the scoring worksheet, you will be able to calculate your target score in preparation for the upcoming exam in May. We also have a full scoring worksheet available  below if you want to print it out and keep it in your folder.