1. What is the USA Biology Olympiad?
Founded in 2002, the USA Biolympiad (USABO) is organized by the Center for Excellence in Education (CEE). The competition aims to promote student excellence in biology and inspire young biologists in the United States.
There are a total of four rounds in the USABO.
Round 1: USABO Online Open Exam – a 50-minute Multiple Choice exam, where participants select the correct answer from a list of options.
Round 2: USABO Online Semifinal Exam – a 120-minute online exam that features a diverse format– Multiple Choice questions, Short Answer questions, and Multiple True/False Choice questions.
After the two online exams, 20 finalists will be invited to a residential training program. In the program, they will learn advanced biological concepts and lab skills before the National Finals. 4 of the 20 students will go on after the National Finals to represent team USA at the International Biology Olympiad (IBO).
Round 3: USABO National Finals Exam (in-person) – an in-person round of the competition that requires two days of testing. Students will participate in practical exams and theoretical exams. The practical exams test laboratory-based skills, techniques, data interpretation, and a real-time laboratory competency exam involving conceptual understanding and problem-solving. The theoretical exams include multiple true/false choice questions, and multiple choice questions involving interpretation of diagrams and graphs, integration of information, and data analysis.
Round 4: International Biology Olympiad (IBO, in-person)
The 2024 International Biology Olympiad will be held in Astana, Kazakhstan July 7 to 14, 2024.
Registration Opens: August 1
School and Student Registration Closes: November 10
Art of Problem Solving (AoPS) Registration Opens: December 4, 2023
USABO Registration Payment Fee: December 15, 2023
AoPS Registration Closes 11:59 PM (ET): January 5, 2024
USABO Practice Exam Opens on AoPS Platform: January 15, 2024
Online Open Exam (OE) Administered by AoPS: February 1, 2024
OE Scores Available: March 15
Semifinal Exam (SF) Administered: April 4, 2024
Semifinal Scores Available in the TRC: April 25, 2024
National Finalists Announced: May 1, 2024
National Finalists Finals Registration: May 8, 2024
National Finals Begins Marymount University (Tentative): May 24
International Biology Olympiad. Astana, Kazakhstan: July 7 to 14, 2024
Students from grades 9 to 12 are eligible to participate in the USABO, and must be U.S citizens or legal permanent residents (green card holders) of the United States. Home-schooled students are eligible to participate as well, but they have to sign up at high schools within their local area. Please keep in mind that home-schooled students still have to pay the fee of $95.
If you're currently enrolled in a high school but it's not the host of the USABO online exams, you can find a host near you to take the test in-person.
4. What's new in the USABO 2024?
The USABO has introduced various changes to the competition in 2024. We will cover all changes below:
Similar to 2023, all the exams will be held online at one time on the same day, and will be administered by the Art of Problem Solving. In addition to moderating proctored exams, student activities will also be recorded by Zoom, Teams, or other software.
National Finals
The 2024 National Finals will be in person.
USABO Registration Site
CEE has developed a more user-friendly registration site for the USABO. School information entered during registration will be permanently stored to facilitate future registrations. However, teacher information will not be stored due to changes in employment status. If your school registered for the USABO between 2011 and 2023, you can select it from the dropdown menu on the USABO homepage's Test Administrator section. Even with this convenient change, all teachers and students must still register for the 2024 competition and pay the $95 registration fee.
USABO Exam Question Format
The USABO Open Exam uses a multiple-choice format with one response per question.
The USABO Semifinal Exam uses the Multiple Choice, Short Answer, and Multiple True/False Choice formats.
The IBO Theoretical and USABO National Exam use the Multiple True/False Choice format.
Content covered in the exam
Cell Biology
Animal Anatomy and Physiology
Plant Anatomy and Physiology
Ethology
Genetics and Evolution
Ecology
Biosystematics
Neurobiology (added in 2021)
Bioinformatics (added in 2021)
All other lists of changes for 2024 can be found here.
5. How to study for the USABO
Catherine Wang, the instructor and content generator for the USA Biology Olympiad, shared some of the studying strategies that worked for her. There are many good ways to study, and different methods work differently for each person, but these suggestions can serve as a good foundation for students to customize their studying strategies to discover what works best for them.
Three-pass strategy: Similar to the three-pass strategy that Professor Keshav at the University of Waterloo introduced for reading research papers, Catherine customized the strategy for studying chapters. She recommended students read a chapter once. Then do another read-through, but this time highlights important information. Finally, read the chapter a final time, focusing on the highlighted portions, and jot down essential notes. This reinforces the learned material, and aids in retention.
Read about the same topic from multiple resources: Utilize textbooks, online materials, and reputable sources in biology. Diverse perspectives can enhance your grasp of difficult topics by giving you multiple ways to approach and understand them.
Memory Techniques: Enhance memorization by employing mnemonic devices and creating memorable stories associated with specific concepts. Mnemonics can aid in recalling complex information, making it easier to remember biological processes and terminology.
Frequent Self-Quizzing: Regular self-quizzing is crucial for reinforcing learned material. Create flashcards, quizzes, or mock exams to test your knowledge. This active recall technique helps in identifying areas that need further attention, and solidifies your understanding.
Ways to actively engage with material: This can involve using Visual Representations of concepts, like drawing out pathways and chemical structures to visually comprehend complex biological processes. You can also engage in discussions with classmates to exchange ideas and clarify doubts. You can also consider participating in a Teaching Simulation where you explain biological concepts to your peers as if you were teaching them to a patient or caregiver. These forms of practice reinforce your understanding by forcing you to articulate complex ideas in a simpler, more accessible manner.
Reinforce material through related competitions: Participate in related competitions to reinforce your knowledge. Applying learned concepts in a competitive environment enhances your problem-solving skills and prepares you for the challenging aspects of the USABO.
Success in the USA Biology Olympiad requires a combination of effective study strategies tailored to your individual strengths and preferences. Experiment with these techniques and customize them to discover the approach that works best for you!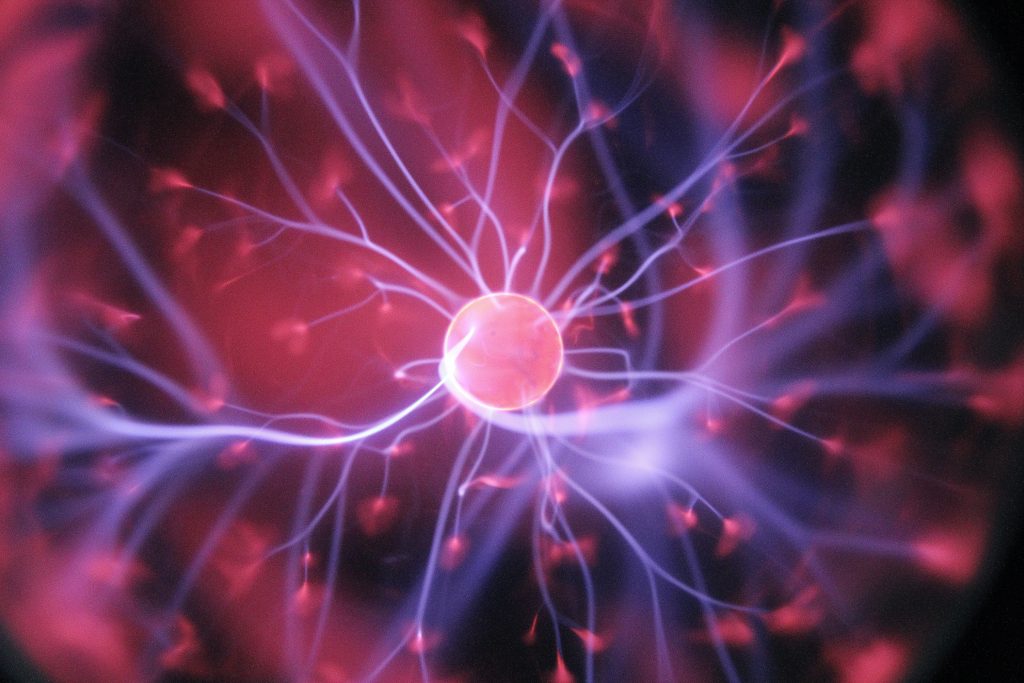 6. How to prepare for the USA Biology Olympiad?
Catherine Wang, the instructor and content generator for the USA Biology Olympiad, compiled a list of study resources for the USABO in August 2021. She has also provided some tips for the competition as well. Check them out here.
General Biology (high priority): Biology by Campbell and Reece, 9th ed. and above
Cell and Molecular Biology (high priority): Lehninger Principles of Biochemistry by Nelson and Cox (Chapters 2-10 on macromolecules), and Alberts Molecular Biology of the Cell by Alberts et. al. (Chapters 8, 9 on methods)
Plant Biology (high priority): Raven's Biology of Plants by Evert and Eichhorn (Chapters 22-30 on angiosperms)
Human Anatomy and Physiology Vander's Human Physiology by Widmaier et. al. (Chapters on immune, endocrine, and cardiovascular systems)
Genetics Concepts of Genetics by Klug et. al. (Chapters on linkage analysis, polygenic inheritance)
Other resources
Youtube: Crash Course Biology, Crash Course Human Anatomy and Physiology, Khan Academy MCAT series, Nikolai's Genetics Lessons
Online lecture notes published by universities on topics such as evolution, population genetics, etc.
MCAT resources for biochemistry and physiology (MCAT biochemistry is at a similar, if not slightly lower level to USABO)
In addition to the resources provided by Catherine, the USABO also provides various resources to help guide students through the preparation process.
6. Why should students participate in the USABO?
For students with an interest in biology, participating in the USABO is an excellent choice, because it would shape your academic and professional journey.
Academic Challenge: The USABO is a challenging academic competition that guides students to dive deeper into the world of biology, and go beyond what you typically learn in the classroom. Richard Zhu, the USABO National Gold Medalist said "…I began to realize just how compelling biological understanding is — with a side of collaboration and innovation. I researched endonucleases, discussed biology with and helped aspiring biologists out online…"
Access to valuable networks and connections: The USABO creates a community of like-minded individuals who share the same interests in biology. After passing the online exams, finalists have the opportunity to learn with other finalists for 10 days. Finalists bond with one another through field trips and classes, fostering bonds that can last a lifetime and provide a supportive network for their academic and personal growth.
College Readiness: The content covered in the USABO competition will prepare students for college-level biology courses and labs. During their USABO journey, students will gain a deeper understanding of advanced biological concepts while also developing crucial skills such as thinking critically, solving complex problems, and applying scientific principles effectively.
Be sure to check official USABO websites and resources for the most up-to-date information and announcements regarding the competition. Good luck with your preparation, and we hope to see you succeed in the USABO and beyond!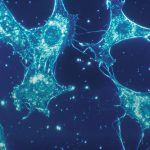 In the AP Biology class, you will explore the fundamental scientific principles, theories, and processes governing living organisms and biological systems. Additionally, the course will include a strategic component tailored for the multiple-choice segment of the AP Biology exam.
Learn more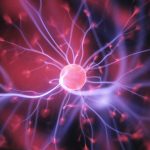 Introduce student(s) to biology, focusing on biochemistry, cellular biology, genetics, DNA, and gene expression. Students should be able to discuss, display what they know/have learned through writing short reflections, and take short quizzes the next session. This is done to check that the student is comprehending and retaining the information. After completing this course, students should be able to apply newly learned concepts to classroom situations with ease.