1. What is the Microsoft Discovery Program?
The Microsoft Discovery Program (or Microsft High School Internship) invites participants, also referred to as "Discoverers" to a 4-week summer internship program, where they will learn about core computer science concepts, develop career readiness skills, gain hands-on project experience, and receive mentorship from Microsoft employees. In addition, students will gain an understanding of Microsoft's history, culture, and technologies. The program is designed for students who are interested in technology/STEM (Science, Technology, Engineering, and Math), and plan to pursue future careers in the software development field.
To be qualified for the program, students have to be graduating high school seniors who live and attend high school within 50 miles of Redmon, Washington. Students must have completed pre-calculus or an equivalent, or 3 consecutive years of math by the start of the program. At the moment, only members of the below Microsoft-sponsored organizations are allowed to apply:
Computing for All
College Success Foundations
Washington MESA
Rainier Scholars
Technology Access Foundation
Wage: $20/hour
Internship Dates for 2023: July 10 – August 4, 2023
Deadline for 2024 Microsoft Discovery Program: February 2024 – TBD.
2. Application Process for the Microsoft High School Internship
To apply for the program, students must submit their resume, along with answering the following questions:
Have you applied/been accepted to any colleges/universities? Please name the college or university.
Intended Major: State your intended major or field of study.
Extracurricular and Academic Affiliations: Please list if you are a member or affiliated with any extracurricular and/or academic support organization(s).
Essay Response (500 words or less): At Microsoft, we encourage a culture founded in a growth mindset and the spirit of collaboration. We believe we need to be always learning and stay insatiably curious. In 500 words or less, please tell us about a time you worked with others to complete a school, group, or community project or task on a topic you were not familiar with. Please include information on the project, the actions you took, results of those actions and any lessons learned along the way.
3. Why Should You Apply for the Microsoft Discover Program?
Invaluable Learning Experience: For high school students passionate about technology and software development, the Microsoft Discovery Program provides a unique opportunity to delve into core computer science concepts within a real workplace environment. Beyond academic enrichment, the program equips students with the skills necessary for a promising career.
Networking and Mentorship Opportunities from Experts: Microsoft is a globally renowned tech company with years of innovation. Being part of this program, you will be exposed to a world of new opportunities within the tech industry. It can be scary; therefore, Microsoft will help connect you with experienced professionals in the company. This guidance can provide you with insights, advice, and networking opportunities that can prove instrumental for your future endeavors.
Hands-on project experience: In this program, students will be able to apply theoretical knowledge to practical scenarios, making it an integral part of their experience at Microsoft. The projects students work on are not just hypothetical exercises, but a mirror of real-world challenges and scenarios that professionals face daily. You'll learn how to approach these challenges, break them down into manageable tasks, and find innovative solutions.
The Microsoft Discovery Program offers an unparalleled opportunity for high school students to explore the world of technology and software development. It's a gateway to invaluable learning, networking, mentorship, and hands-on project experience. We highly recommend students to apply for this unique opportunity. 
4. Further your computer science skills with Aralia
If you're looking to gain more experience in the computer science and technology fields, consider signing up for Aralia's Computer Science and Research Programs! Our programs are designed to provide you with hands-on learning, and exposure to cutting-edge technologies. These classes can also be a good way to prepare for applying to the Microsoft Discovery Program! Class details are below: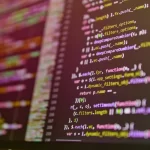 Intro to Computer Science
Introduction to computer science with a focus on programming. Learn the basics of computer programming using Java as an example language but the concepts will apply to all languages. Topics include program control, abstraction, making decisions, and user input. We will focus on how to design a program, how to write code well, and how to read and analyze existing code.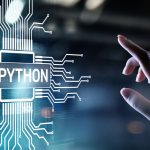 We are going to learn the fundamentals of Python and its most sought after applications, including data analysis, web scraping, and machine learning or other development tracks. After acquiring a good understanding of the fundamentals, we will look at various tracks and cater the course to the students' interests.