Judges from writing competitions have been reading and evaluating submissions for years. Reading hundreds of pieces on a single subject can be grueling, especially if the submissions have similar topics, a similar tone of voice, and a similar writing style. Unsurprisingly, similar submissions will, unfortunately, be forgotten, and won't be chosen as winners. But being a winner isn't hard: you don't need a piece full of articulate words or complicated construction to win.   
Here are 5 tips for evaluating your piece of writing and boosting your chance to stand out in a writing competition in writing competition.
Tip 1: A balance between vivid descriptions and "cut to the chase."
In the book 1Q84, Murakami used almost the last third of the book to describe the characters' daily lives, from reading books, to looking out the window, or nervously walking around in their apartments waiting for the NHK subscription collectors to leave. The book has been controversial for readers, some enjoy living in the characters' world and following along with their lives, but some get bored out and constantly long for what will happen next. The beauty of writing is in words, because it reflects the author's conscious intention of word choice. However, as a young writer without much professional experience, you need to understand the thin line between overly and underly describing something. Depending on the word limit, as you edit, challenge yourself to cut as much backstory, florid description, and adverbs as possible. You should save your words for events that will move your plot forward or fuel the plot with a surprising revelation.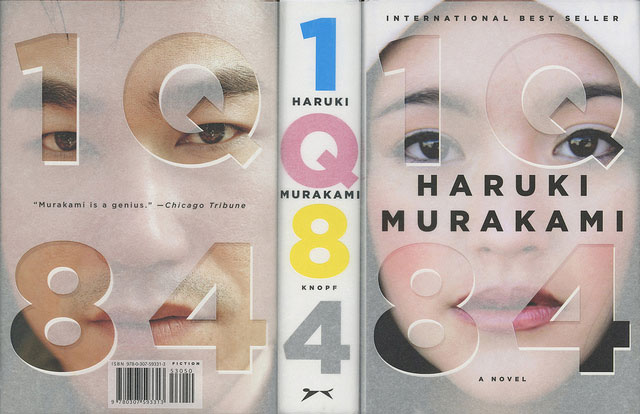 Tip 2: To stand out in a writing competition, students should write a strong opening that hooks the right audience
Before writing a strong opening, you should consider what audience is reading your story, and how you want to impress them with your submission. Young writers often fall into the trap of writing something in a school setting. Since all writing competition participants are currently in school, talking about school seems like the most straightforward way to start your piece of writing. The more you look beyond the walls of schools and friendship, the more novel and unexpected ideas will come in.   
In multiple essay contests, Another way that students typically start with is the weather.   
"It was a bright, sunny day… It was a dark and stormy night… It was rather chilly with a brisk easterly and a 50% chance of precipitation…"   
Lovely warm weather is similar to "once upon a time", a story for kids, not for a writing competition. According to Joe Craig, author of the Jimmy Coates spy series and judge of the National Short Story Week young writer competition, students should start with one of two things, and preferably both: People and conflict, because those two are the essence of any story.  
The first sentence of your story is like the first impression when you meet someone new, you will either enjoy the conversation or just be thinking about ways to leave as soon as possible. A powerful, intriguing, and unexpected first line, or first paragraph will hook the audience into curiosity and make them more interested in your story.   
Tip 3: Create a clear goal or purpose for your character and your story
Keep in mind the 3 C's of excellent creative writing: clear, concise, and coherent in writing contests for high school students. These C's are the most important factors when you consider your story and character. Clear in character goal, concise in plot, and coherent in storytelling are what our teachers always recommend to students who are taking our creative writing class.   
Make sure that your character has a goal, or a mission that they are pursuing. Taking the novel "Around the World in Eighty Days," for example. Phileas Fogg is a rich gentleman living a solidarity life, and he got into an argument about whether it's possible to travel the world in 80 days. He determined to prove his belief and discovers different parts of the world, with ups and downs (we won't tell you the end of the story, whether he made it or not). The story embarks on a globe-spanning adventure, and the character has a strong sense of purpose.   
The novel is only 188 pages long, but it entails meaningful conversations and stories about adventure, friendships, hardships, and love. The reason behind this success is because of three C's: clear in character goal, concise in the plot, and coherent in storytelling.   
Therefore, make sure your character has a goal they're pursuing that won't leave readers to struggle to find meaning or wonder why they read the story at all. Finding ways to show the story rather than just telling readers what to know is an essential factor that differentiates great writers from poor writers. 
Tip 4: A turning point, the moment of crisis, where is it?
Storytelling, especially the turning point moment, is where you can fuel the plot and make the reader wonder what will happen next. Every decision a character makes has good results and consequences, it either paid off or made the character encounter failure. A writer should know how to lead readers into the story and reveal the changes that make readers wonder about different decisions, the consequences that might happen, and feel curious about the character's choice at that time.   
Even a folktale as simple as Cinderella has a turning point where she wants to escape from the hell of her stepmother and stepsisters, and she decided to marry the prince. Whatever the case, something must be different as a result of their choice. 
The story only ends if you, a writer, put an end to it. Entering a writing competition requires you to write a story, regardless of your writing piece being a short story or longer work of fiction, you need an ending. We understand that it's very challenging to write the perfect ending, because a conclusion needs to "tie up the loose ends neatly, but not too tightly." It's frustrating for judges to come across excellent short stories and longer fiction works, but are left hanging with a half-finished story. They don't know what will happen with the character in the end, and how the stories will finally unfold. Writers have space to express their creative selves freely, and readers should have a feeling of completion and contentment after reading the story.   
The great film director Alexander Mackendrick said, "If you've got a beginning, but you don't yet have an end, then you're wrong. You don't have the right beginning." He also said, "There are no wrong endings, only wrong beginnings."  
In planning your story, you should have a strong beginning and an as-strong ending, and the whole process of getting from point A to point Z. Endings are hard, but in the end, they're all worth it. 
Those five tips will help you with writing competitions for high school students, and will prepare you for potential writing awards. There're multiple writing contests every year, Princeton Ten Minute Play Contest, Scholastic Art and Writing Awards in the United States, just to name a few. 
We're launching Writing Competition Preparation program, where students will improve their writing and submit pieces for the following competitions:
The New York Times Editorial Contest
Tom Howard/John H. Reid Fiction and Essay Contest
Ocean Awareness Contest
Aralia's writing tutors are inspired teachers and professors who are committed to student success. They are recognized in their field or are currently teaching at top high schools and colleges/universities in the US. 
Students will learn the nuances of language, including figurative language, effective structuring, and specific forms to apply to their own piece(s). Students will work directly with both literary and media texts to plan and write their piece(s). This class will also help the students write with an aim for an audience as their submission for nation-wide and international writing competitions that are timely with the course schedule.