In addition to traditional AP courses, the College Board offers two courses within the AP Capstone program – AP Research and AP Seminar. Please keep in mind that AP Capstone is not a course, but rather a two-year diploma program based on the two courses mentioned above, in addition to 4 other AP classes. Students will strengthen their critical thinking, research, public speaking, and collaboration skills upon completing the two courses.
To receive an AP Capstone Diploma, students must finish AP Seminar, AP Research, and take 4 AP Exams, scoring a of 3 or higher on each of them. If students do not want to take 4 other AP courses in addition to the AP Seminar and AP Research classes, they can consider the AP Seminar & Research Certificate. For this certificate, students only need to complete the AP Seminar and AP Research classes and score a 3 or higher on the respective AP exams. Another option is to take just the AP Seminar class to gain a foundation about how to conduct research, perform analysis, and write about it.
We have written a detailed article discussing the ins and outs of the AP Seminar, so we will only put the overview here.
AP Seminar is an introductory course to research within the AP Capstone Diploma and the AP Seminar & Research Certificate. In a yearlong AP Seminar course, students will learn to investigate real-world issues through synthesizing information from different sources, developing persuasive arguments, and designing and delivering oral and visual presentations in an independent and team environment. The end goal of the AP Seminar class is to equip students with information analysis and evaluation skills and compelling, evidence-based argument creation. 
AP Seminar can be taken as a stand-alone course or as part of a series of other AP classes. If students are interested in receiving foundational knowledge and practice in research, they can register for AP Seminar without any prerequisites. 
AP Research is a continuation of the AP Seminar, which normally starts in May – from the end of the AP Seminar course. With a solid foundation of research and problem solving, students will conduct a year-long research inquiry addressing a research question. By the end of the year, students will produce a 5000-word research paper and a 15-20 minute oral defense. 
While you can take AP Seminar right away without any prerequisite, you need to complete the AP Seminar course successfully before taking AP Research. Therefore, students normally take AP Seminar in 10th or 11th, then AP Research in the 11th or 12th grade. 
Proposed AP Research schedule (according to the College Board): 
May (End of AP Seminar Course) 

Students work on discovering topics, problems or ideas for research questions

June–September

Finalize research question and proposal

September–October

Reflect on feedback + proposal submission

October–November

Background research and finalize the choice of design for the inquiry method. Proposals should be approved by the

teacher no later than November 30.

November–January

Students curate the inquiry process, writing, and reflection artifacts from September to March in their process and reflection portfolios

January–March

Write and submit the paper 

March–April

Submission Deadline: April 30, 11:59 p. m., ET

April–May

AP Research students present a summary of work and lessons learned to AP

Seminar students
2. What is the curriculum of the AP Capstone classes?
Overall, by taking the AP seminar course, students will learn critical thinking and reasoning, critical reading, inquiry and research, argumentation, communication, and collaboration skills.
Big Idea 1: Question and Explore
Every research paper and the innovative idea starts with a question. A question to ask ourselves and invoke our curiosity to find an answer. In this big idea, students will start to question their surroundings, develop their perspectives, and find a purpose for their research.
Big Idea 2: Understand and Analyze
In a world overwhelmed with information and data, students must learn to comprehend, summarize and explain the information. Students will achieve this goal through reading critically and explaining the heart of the author's arguments. 
Big Idea 3: Evaluate Multiple Perspectives
After understanding the information presented or found, students will learn to evaluate that information by considering biases and assumptions and their importance.
Big Idea 4: Synthesize Ideas
Once information is gathered and evaluated through multiple perspectives, students will synthesize their accumulated knowledge and build effective arguments.
Big Idea 5: Team, Transform and Transmit
The last big idea AP Seminar covers is the teamwork and collaboration aspect. Students collaborate to build strong arguments and present their ideas to appeal to the intended audience.
The AP Seminar examination is assessed with two through-course performance tasks and one end-of-course exam. All assessments are used to calculate a final AP Score (score 1 to 5). 
Team Project and Presentation — 20%
Individual Research-Based Essay and Presentation — 35%
End-of-Course Exam (2 Hours) — 45% 
Similar to AP Seminar, the topics of AP Research surround 5 big ideas:
Big Idea 1: Question and Explore
The first step of doing research: inquiry and investigation. Through exploration of research questions, students will seek answers and questions that further their research. 
Big Idea 2: Understand and Analyze
Second step: Read, comprehend, and explain a perspective or argument. Students are required to summarize and explain the author's argument in their own words, and in the future, make their own counterarguments. 
Big Idea 3: Evaluate Multiple Perspectives
Third step: Compare and contrast different perspectives. This big idea helps students have a neutral perspective when approaching new ideas, and keep a critical thinking mindset. 
Big Idea 4: Synthesize Ideas
Evaluate and use ideas to form unique conclusions and arguments, considering the biases and assumptions behind the arguments. 
Big Idea 5: Team, Transform, and Transmit
On the last idea, students will also learn how to collaborate, communicate and reflect on teammates' ideas. 
At the end of the year, the expected outcome is to deliver an academic paper that is 4,000–5,000 words long, along with a 15-20 minute oral defense. 
3. What schools offer AP Capstone?
Following its debut in 2014, there are more than 2000 schools are approved to offer AP Capstone Diploma programs. There are a total of 2237 American schools, 40 Canadian schools, 3 UK schools, and 179 schools spreading across the globe. The program has been around for 8 years and the number of schools offering this program has continued to grow. Therefore, if you're considering amongst several schools, a school's AP Capstone offering can be a good evaluation point as well. Due to the demanding and challenging curriculum throughout the two years of this program, schools offering this program can have great and capable teachers with years of research experience and research education.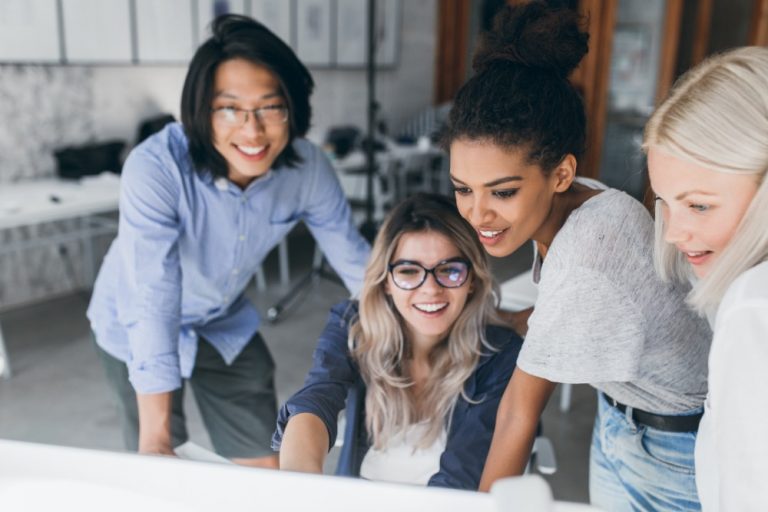 4. Should I take AP Capstone?
Your Capabilities and Interest
Considering that AP Capstone is a two-year program, you should ask whether you have the time and commitment to go through two years of learning about how to research as well as conducting research. In addition to the two courses, to get the AP Capstone diploma, you will also need to take four other AP classes. With the tight timeline, you should consider whether you can succeed and perform well in all the classes, specifically earning a 3 or better in each course.
An appealing point for AP Capstone lies in the research aspect because you can conduct research of your choice on any topic of interest. For students who are interested in studying a STEM subject in college, the research opportunity is extremely valuable in giving you a head start and an advantage in the college application process.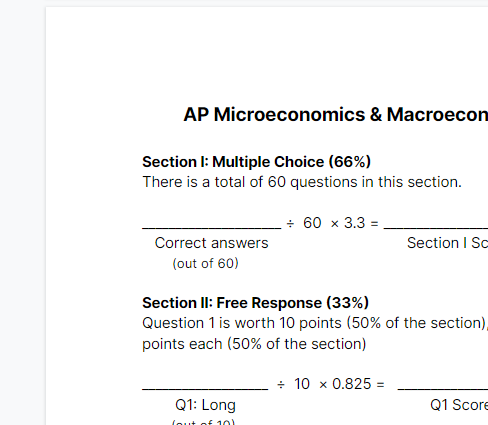 FREE 2023 AP Scoring Worksheet
With the scoring worksheet, you will be able to calculate your target score in preparation for the upcoming exam in May. We also have a full scoring worksheet available  below if you want to print it out and keep it in your folder. 
Description: AP Seminar prep program helps students develop their research, writing, analysis, and critical thinking skills, surrounding their topic of interest. Students will also be prepared for the end-of-course exam, which includes 3 short-answer questions and 1 essay question.
Class schedule: Rolling enrollment throughout the year, 15 classes total, 90 minutes each class