The International General Certificate of Secondary Education (IGCSE) is an English language examination recognized in the United Kingdom. The examination is similar to the GCSE, and was developed by the University of Cambridge International Examinations, the organization that manages A Levels. The assessment is for students from age 14 to 16, and typically takes place at the end of the course in June or November. There are over 70 subjects available, including 30 languages, for students to choose from.
The IGCSE shares similarities with another program within the University of Cambridge International Examinations. There are five subjects under the IGCSE curriculum:
Group 1: Creative and professional
Group 2: English Language and Literature
Group 3: Humanities and Social Science
Group 4: Language
Group 5: Mathematics
Group 6: Sciences
Students are required to take a minimum of 5 and a maximum of 14 subjects. Typically, the core curriculum of the IGCSE includes First Language, Second Language, Mathematics, and one or more subjects in Science, with the additions ranging from Social Sciences to Creative Arts. The program can be taken as individual subjects or qualifications for the International Certificate of Education (ICE). Students can be awarded their certification by receiving passing marks from 7 different IGCSE subject areas.
At the end of the course, students take an assessment that includes a written exam, oral test, coursework, and practical assessment. Students can take the examination once or twice a year in June and November, with results being released in August and January. IGCSE is graded from A* to G, and students will receive detailed explanations of their grades and how to translate the results to other grading systems for international schools.
There are two examination boards that offer IGCSE: Cambridge International Examinations and Pearson Edexcel. There is no significant difference between the two boards, only that the examination times vary.
3. IGCSE, GCSE, AICE, A-Level, what's the difference?
University of Cambridge International Examinations offers various programs for students to choose from, starting from age 5 to age 19. The IGCSE belongs to the upper secondary category, for students aged 14+, while the A-level and AICE diplomas are for age 16+ By taking the IGCSE, students are prepared for the A-Levels and Cambridge Pre-U. 
The difference between the two lies in the age group; IGCSE is for 9th and 10th-grade students, while IB is a comprehensive two year usually taken in grades 11 and 12. IGCSE assessments are typically exam-based, with some coursework components depending on the subject. The exams are usually taken at the end of the two-year program. In contrast, IB assessments include a combination of internally assessed coursework, oral presentations, and externally assessed exams conducted at the end of each program. Both degrees are recognized worldwide, not just in the UK. Some universities may have specific entry requirements or preferences for either IGCSE or IB qualifications.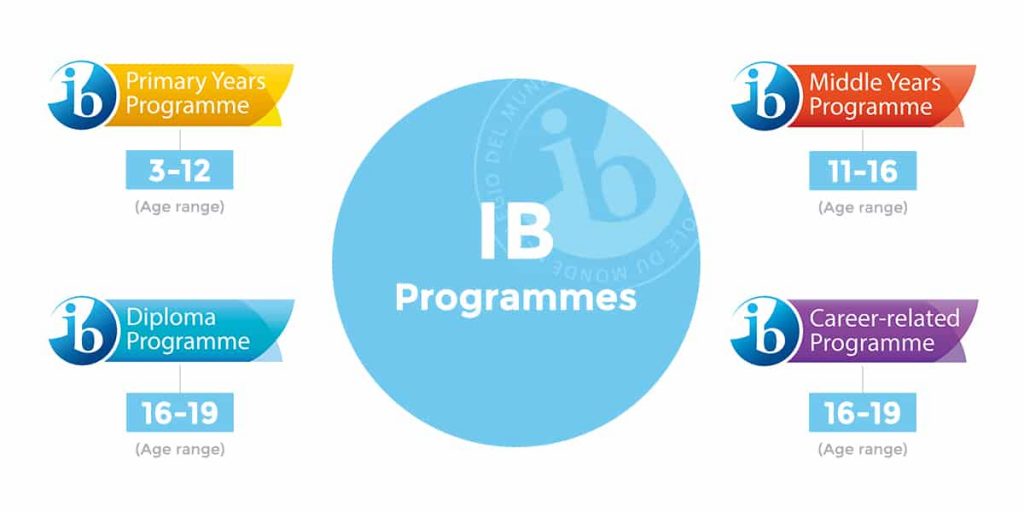 GCSE, or the General Certificate in Secondary Education, is a subject-based qualification exam taken in England, Wales, and Northern Ireland. Some subjects offered for this exam are Maths, Sciences, History, Geography, Art, Design and Technology. Students study for 2-3 years and take the exam at the end of the course. Both examinations are taken by secondary students between Years 10 and 11. Whilst IGCSE and GCSE have similarities, what differs is the international aspect of the IGCSE.
IGCSE is introduced for students when learning in an international or non-UK context.
Another difference is that the IGCSE examination is offered in 150+ countries worldwide, including the UK, while the GCSE is only offered in specific countries.
If students care about the examination date, the dates for GCSE and IGCSE are different. The GCSE examination is around May to June, while IGCSE is around February, May, and October.
IGCSE Core vs. IGCSE Extended
IGCSE Core vs. IGCSE Extended are also different from each other. The Extended curriculum is more rigorous and designed for students expected to achieve grades A* to E. In contrast, the Core Curriculum expects students to have C to G grades.
Cambridge IGCSE has a range of grades from A*(highest) to G(lowest), while O Level only awards grades from A* to E.
Cambridge IGCSE offers a range of 70 subjects, while the O Level provides more than 40 subjects.
Cambridge O Level language focuses on writing and reading, while the IGCSE language courses require students to understand the skills of listening, reading, speaking, and writing.
4. How to study for IGCSE?
Evaluate your current knowledge and level of understanding by taking past examinations
An excellent way to gauge your readiness for the exam is to practice by doing past papers and past examinations to check your progress. Cambridge International offers exams from 2020, but if you want to access more recent examinations, you will have to belong to Registered Cambridge International Schools. Please check with your school to see whether they can provide you with access. If not, you can also access previous papers on PastPapers.co. Even though doing practice examinations can help you prepare and feel more confident before approaching the real exam, we recommend that you don't overdo practice on past papers. They can also cause you to focus on learning about writing subjects that won't be on this year's exam. 
Pay attention in class and take as many notes as possible
The first and foremost thing students should do is pay attention in class and take notes. Note-taking means actively participating in the lecture,and taking notes of important concepts while writing down any questions you may have about the material. By actively listening and asking questions, you will understand the lecture better and develop strong critical thinking skills that will be important when you start taking A Levels. If note-taking is not for you, you can certainly find other learning styles that fit you and serve you in achieving success on the end-of-course examination.
Understand material through learning from other sources in addition to class lectures
Sometimes you won't understand the teacher's explanation, and that is totally fine. If there are concepts that you don't understand, you can always find other sources for explanations, such as textbooks from Cambridge or other publishers, YouTube videos, classmate's notes, etc. By expanding your learning resources, you will develop a multi-layered understanding of the concepts, from basic knowledge to advanced exploration. You will be able to explain materials and apply those to your examinations.
In conclusion, the IGCSE is a highly worthwhile qualification to pursue. It provides students with the opportunity to gain an international education with internationally-recognised qualifications. Students can choose from a variety of courses and use these qualifications to further their studies, potentially enabling them to gain entry into universities around the world. Additionally, IGCSEs are designed to help students develop skills that are essential for life-long learning and future employment opportunities. Ultimately, acquiring an IGCSE can be beneficial for those looking for options in further education as well as career options.