About Scholastic Art and Writing Awards
The Scholastic Art and Writing Awards is the longest-running, oldest, and most prestigious literary and art competition in the United States, aiming to find creative works and original technical skills by students in grades 7-12. Since 1923, the Academic Art and Writing Award has recognized the vision, originality, and talent of young people, and has provided opportunities and academic awards for creative young people to express their talent. The high school award is a symbol for the pursuit of excellence and will help students stand out in university applications and scholarship applications.
Every year, in about 29 art and writing categories, teenagers in grades 7-12 submit more than 330,000 art and writing works. The judges are composed of the most outstanding figures in the field, and they will evaluate and select regional and national awards, on a regional level and national level.
Students who can participate in the competition: American/Canadian students in grades 7-12, international students studying in American schools.
As of February 2, 2021, the nation's art and writing contest (Scholastic Art & Writing Awards) released their results for this academic year, and Aralia Academy students obtain a total of 38 awards, which contains 10 Gold Key Award, 8 Silver Key awards, 20 Honorable Mention Awards! Our young artists and writers submitted their work to the regional Scholastic competition and were named as regional winners in various categories. We are incredibly proud of our students for their hard work and talent, and we can't wait to see what they will achieve in the 2023 Scholastic Art Writing Awards.
| | | |
| --- | --- | --- |
| Gold Key Awards | Silver Key Awards | Honorable Mentions Awards |
| 10 | 8 | 20 |
Among the students who submitted their works to the competition, 73% of students received at least one award, and many students have won multiple awards. Participating in the Scholastic competition for the first year, we are proud of our students' outstanding achievements.  
Participating students ranged from 7th grade to 12th grade. Awards categories are very diverse, ranging from critical essays, humor, fiction, poetry, drama, photography, design, etc. One of the students was nominated for the American Voices Award.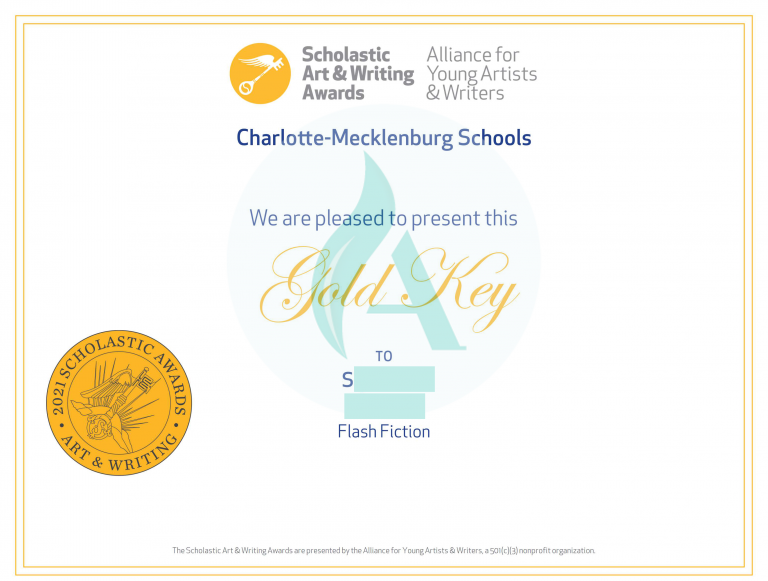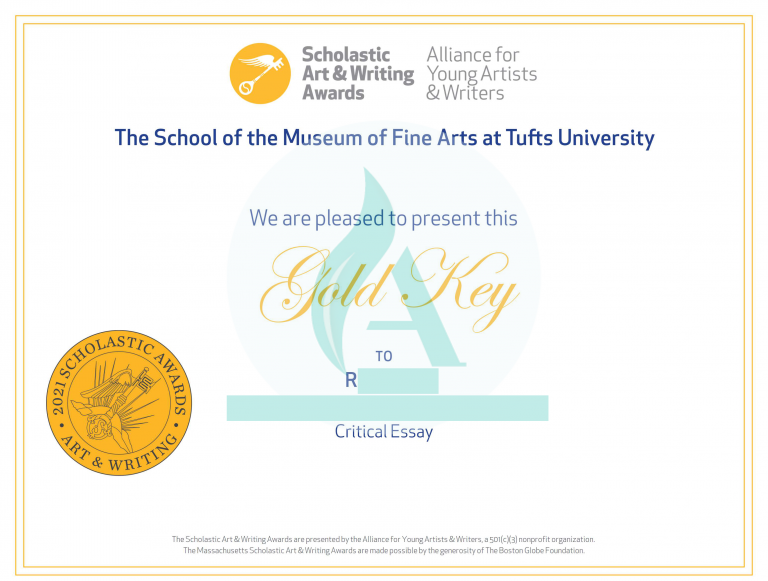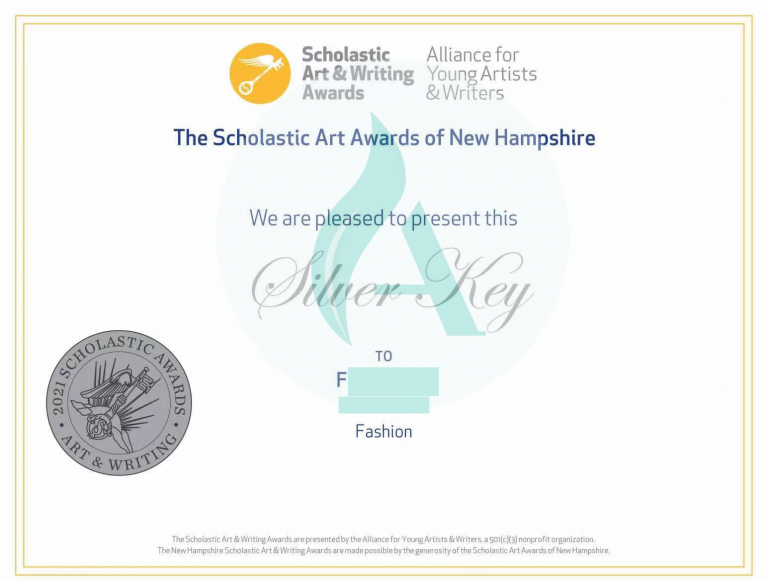 Most of the students who won the awards participated in writing projects and art programs, taught by Aralia's writing and art teachers. More information about classes can be found below: