1. What Types of History Summer Programs Are There?
Archaeological Expeditions: These programs provide students with hands-on experience by allowing them to take part in excavations, identifying artifacts, and learning preservation methods.
Historical Field Trips: During the summer, students can participate in field trips to specific places to learn about historical sites, museums, and exhibitions with expert guides.
College Summer Programs and Research Programs: Offered by colleges or independent research institutes, these programs provide college-level coursework and research opportunities related to history. Students will participate in rigorous academic study and research projects to deepen their history knowledge.
Online History Courses: During the summer, students can choose to participate in online history courses hosted by online schools or programs. For example, Aralia offers various academic courses in the field of history (U.S. History, World History, European History) and signature programs (Historical Research) to help students catch up on their history classes or dive deeper into a specific topic through critical analysis and research.
2. Why Should You Join a History Summer Program?
Experience immersive learning beyond traditional curriculum in the classroom: Programs like field trips or archaeological expeditions offer unique opportunities for students to directly engage with this field by gaining real world experience, observing professionals, and learning from experts.
Expand your skills: Joining a Pre-College Program creates the perfect foundation of knowledge and practical skills that will help you both in any future pursuits in historical disciplines, as well as in college in general. By engaging in the process of higher level learning through research, hands-on experience, formally presenting your findings (through a paper or presentation), and collaborating with peers and experts, you will have a meaningful head start in any major you choose to pursue in college.
Explore various career paths: Participating in a history summer program can help you explore potential career paths, gain insights into the many options of professions related to history, and gain the resources to make informed decisions about your future academic and professional goals.
Networking: You will have the opportunity to connect and form relationships with renowned professionals in the field who can serve as mentors and provide guidance for your academic and career endeavors, as well as being a great resource if you're ever looking for internship opportunities. Additionally, no matter what kind of program you choose to attend, you will be surrounded by like-minded peers who have similar goals and passions—these connections could provide you with meaningful resources and community in the future, or even be the start of lifelong friendships.
3. List of History Summer Programs
Archaeological Expeditions and Historical Field Trips
James Madison Montpelier Excavate: High School Archaeology Expedition
James Madison Montpelier, a museum of American history based in Virginia, invites students to work side-by-side with archaeologists at active excavation sites to experience the process of excavation and have the unique chance to learn how to identify 18th and 19th-century artifacts and the excavation process.
Location: Virginia
Program date: Year-round
Cost: $850
Eligibility: High school students; anyone under 15 must be accompanied by an adult
Center for American Archaeology High School Field School
In this program, participants will conduct archaeological research alongside professionals in the field. Students will have opportunities to do fieldwork, lab work, artifact identification, and more at the Germain site.
Location: Illinois
Program cost: 1 Week: $850, 2 Weeks: $1675, 3 Weeks: $2500, 4 Weeks: $3300. Scholarships available
Program Date: Week 1: June 11-17, Week 2: June 18-24, Week 3: June 25-July 1, Week 4: July 2-8
Eligibility: Students age 13-17 may enroll for one to four weeks. Weeks enrolled need not be consecutive. Students don't need prior experience to join this program.
Roman Fortress Pulpon Field School
This field school offers a distinctive opportunity for hands-on learning in excavation and laboratory work within a Roman fortress for high school students. This experience delves into the realms of field archaeology, Roman history, and Spanish culture, enabling students to actively contribute to ongoing research endeavors aimed at reconstructing the narrative of Roman cultural evolution across the Iberian Peninsula.
Program Dates: 1st session: June 10-26 / 2nd session: June 27 – July 13
Fee: $3,450
NatGeo Student Travel Programs – For High School Students
National Geographic hosts various travel programs for high school students to experience nature and participate in hands-on projects related to wildlife, geology, photography, and so much more. The program allows students to intentionally engage in learning about the natural world while also developing a photography portfolio. The program location, dates, and fees vary depending on the program.
College Summer Programs and Research Programs
Anson L. Clark Scholars Program
The Anson L. Clark Scholar Program, hosted by Texas Tech University, provides 12 qualified students with hands-on research experience led by faculty members about a topic of your choice. History is one of the topics covered in the program.
Location: Texas
Stipend: $750
Program Dates: June 16, 2024 to August 1, 2024
Eligibility: High school juniors and seniors
Deadline: February 15, 2024
New York Historical Society Student Historian Internship Program
Under the theme "Our Composite Nation: Frederick Douglass America," students are invited to conduct research using the resources of the New York Historical Society—additionally having the chance to learn about the museum, library, digital humanities, and history fields alongside fellow students.
Location: New York City
Program Date: October 25, 2023 – June 12, 2024
Registration Deadline: September 24, 2023
Eligibility: High school students entering grades 10, 11, or 12 who live in the New York City metro area. 
Stanford Summer Humanities Institute
In the three-week residential program, students will explore humanities by delving into a wide breadth of topics. Students will study the course they indicated in their application alongside fellow students, under the guidance of leading Stanford professors. 
Location: California
Program Dates: Session 1: June 25, 2023 – July 14, 2023 / Session 2: July 16 – August 4, 2023
Eligibility: High school juniors and seniors 
Harvard University Pre-College Summer School Program for High School Students
Exceptional high school students are invited to participate in the two-week summer program to take college-level courses in topics that they're interested in. Some history courses that are being offered are Stories that Should Never Be Told: Banned Books in American History, The Stuff of Life: Exploring the Human Experience in Museums, Libraries, and Archives, Introduction to Evolutionary Medicine, Climate Change: A Deep Time Perspective, and many more. 
Program Dates: June 23 – July 5, 2024 / July 7 – 19, 2024 / July 21 – August 2, 2024
Program Deadline: December 1
Fee: $5,300 + $75 application fee
Eligibility: High school rising juniors and seniors
Online History Courses
National History Day Preparation Program
Offered by Aralia, the National History Day Preparation Program is a course designed to help students prepare for National History Day, a nationwide competition encouraging students to explore historical events and ideas.
The program will cover the time period from the height of Ancient Greece to the middle of the sixteenth century, as we study the emergence of the first civilizations around modern day Europe and the trajectory of their development into Western society. We will examine the contributions of Greece and Rome and how they expanded their empires; how ideas are conceived, put into practice, and have social consequences; how and why their empires collapsed; how people and societies existed during the Middle Ages; how numerous cultures developed values and coexisted/clashed with others; and how a broken Europe, after several starts, reinvigorated itself with the Renaissance, and split again in the Reformation.
Historical Research and Writing
Through Historical Research and Writing, students will learn about choosing a topic, composing research questions, effective research methods, drafting, composing, and revising. These skills will be taught with an emphasis on historical research, allowing students to engage in analysis of primary and secondary sources, discover interesting insights in history, and partake in the active pursuit of understanding the importance of historical study.
History summer programs equip students with valuable academic and life skills, preparing them for college and their future careers. From archaeological exploration to online history programs, students will dive deeper into the study and application of history, meet like-minded students, and overall strengthen their passion for this field!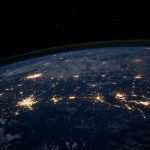 Students will learn an overview of history from 1500 years ago to the present, world cultural, political, and economic changes. The curriculum covers key world history content in grades 9 and 10. Emphasis will be placed on class discussion, note-taking, extended reading, divergent thinking debate, and research writing.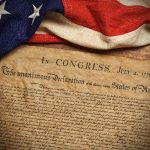 Explore the rise and fall of empires, the clash, and encounter of cultures, plagues, religious fervor, and political intrigue and war. This course aims to discover the complex interactions between Native Americans, Europeans, and Africans in different regions of North America across more than 500 years of history​.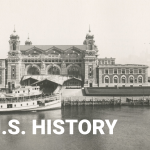 In AP United States History (APUSH), students will review key content concepts and course objectives found in the APUSH course description through writing long essay questions (LEQ), document-based question essays (DBQs), and short answer questions (SAQs). Furthermore, students will practice using historical thinking skills tested on the exam by answering stimuli-based multiple choice questions and through their written responses.