1. What are the requirements for English classes in high school?
According to the Common Core standard, high schools and colleges expect students to complete four years of English to graduate high school. "Every good writer was a good reader first." – Helen Vendler, an American literary critic, said. Therefore, during their Freshman and Sophomore years, students will primarily focus on learning how to read, specifically, critical reading skills as well as learn some writing skills. Students will continue to develop their writing skills during their junior year while learning about different literary genres. In senior year, students will have the flexibility to choose between multiple electives, from world literature to creative writing, etc.
Besides the standard curriculum progression, to succeed in High School English Classes, high school students are also encouraged to take honors, advanced, AP or IB courses depending on their interest and passion for further education in English. There are two Advanced Placement English classes: AP English Language and Composition and AP English Literature and Composition. We've written an article discussing the similarities and differences between these two subjects in our blog. If you're attending a school that offers an IB curriculum, you will also have the option to take IB literature classes such as: Literature and Performance, Language A: Literature, and Language A: Language and literature, 
2. What's the purpose of English classes in high school?
Many students have asked Aralia's course consultants about why they have to learn English in High School. For example, why do we have to read hundreds of pages written years ago and analyze them? Even though English Literature does not seem to impact our academic and personal improvement directly, studying English Literature will benefit you in the long run, in your academic, personal, and professional lives.  
"The Common Core asks students to read stories and literature, as well as more complex texts that provide facts and background knowledge in areas such as science and social studies. Students will be challenged and asked questions that push them to refer back to what they've read. This stresses critical-thinking, problem-solving, and analytical skills that are required for success in college, career, and life." – The Common Core Standard.  
From an academic perspective, studying High School English classes can broaden your horizon. There are reasons behind the assigned readings, such as teaching us about the working class during a specific time period, the issues of slavery and racism, or how women fought for their rights in a patriarchal world. English classes will also provide you with transferable skills that benefit you in the workplace, including but not limited to developing research, writing concise yet persuasive arguments, and analyzing information. The benefits of English classes expand beyond regular classroom settings, and students will constantly learn and improve their English skills throughout their life in class and outside the classroom.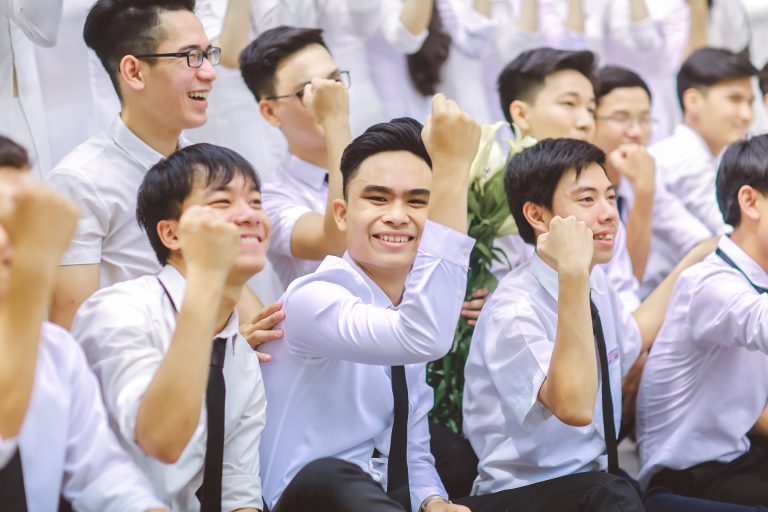 3. How to succeed in high school English classes
So, how can you succeed in High School English Classes? There are several aspects students need to consider before, during, and after taking English classes.  
Choose the appropriate English classes
Schools typically offer a variety of English classes for you to choose from, and sometimes you may feel lost and uncertain about which courses to take. Before choosing a class, you should ask yourself:  
Am I taking a well-balanced English class progression that will provide me with a good foundation for college? 

Do I feel challenged by the classes I am taking? 

Are my classes among the more rigorous ones available to me at my school? 

Overall, are my four-year English classes among the most challenging programs available at my school? 
The questions can be answered by gaining a thorough understanding of each class' purpose and considering your potential, as well as the overall college preparation process. Remember to communicate with your advisor, teachers, and classmates to understand the class' topics, requirements, difficulty, and the teacher's teaching style. In addition to the foundational understanding, you should choose challenging courses while maximizing your potential and class performance. Overall, College Prep is also a significant factor to consider while choosing class, because college admission officers will review your class progression to evaluate your potential and capabilities to succeed in college.  
Read effectively and smart
Reading is a significant part of English classes; therefore, learning how to read is essential to students' development. Even if you are an expert in grammar and complicated vocabulary, you won't be a great writer without reading. We suggest that you take the time to read pieces from not only your favorite writers but also various writers. Writers should read widely from fiction to nonfiction, from history to politics, art, and technology. Knowing how to read more effectively and read smarter will benefit you in analyzing literature pieces and identifying the underlying tone of the story, the intention of the character, and the overarching theme. Because the assigned readings are oftentimes complicated in content, the teachers will provide you with a study guide to help you stay focused on the main structure of the readings.  
Another great way to help you read more effectively is to talk about what you've read, or complete writing assignments provided by the teachers. You can speak to your teachers or classmates during an in-class discussion session to create a meaningful conversation. Remember, there is no wrong answer to the teacher's questions, the purpose is to have a discussion with varied viewpoints and learn from each other. 
Improve your writing through Literary Criticism
Literary criticism is the comparison, analysis, evaluation and/or interpretation of a literary work. This is often challenging for students since it means you have to identify essential parts of the text that support and/or counter your arguments, then summarize and synthesize them together. There are multiple structures/formats that you can follow in order to help you better structure and strengthen your critique.
The most common structure is DAIA: Describe, Analyze, Interpret, and Assess. The first step is to describe your purpose of the essay and provide a summary of the literary work of critique. Next step is to analyze, by examining the structure, language, tone, and theme of the text, and how they convey meaning. Next, you have to interpret, "stating the significance or importance of each part of the text." The last step is to assess and bring it all together, by evaluating the overall piece and provide a concluding opinion.  
By being comfortable with literary criticism, you will set a foundation in critical reading and writing for college, in finding sources, and conducting appropriate research. In addition, because good writers can get inside the heads and hearts of others, they can empathize and communicate effectively with other people. Completing a literary criticism or other writing assignment is an excellent way to put your thoughts into words, while practicing your writing. 
We hope the above guide above will help you succeed in your high school English Classes. If you are interested in learning about the English Language and English Literature, and want to improve your writing and reading, consider signing up for our English Literature course. Aralia's English tutors are inspired teachers and professors who are committed to student success. They are recognized in their field or are currently teaching at top high schools and colleges/universities in the US.
AP English Literature and Composition
This test prep course focuses on 4 main contents: rhetorical analysis, assertion and evidence, reasoning and organization, and language style learning. This course will focus on non-fictional reading materials, enabling students to identify and explain the author's use of rhetorical strategies and techniques. The weekly courses will focus on the types of questions students take when taking the AP English test, which are comprehensive essays, rhetorical analysis essays, and argumentation essays. In addition, there will be a strategy course for the multiple-choice part of the AP English exam.
Intro to English Literature
In this course, students will develop skills in critically reading literature. They will also practice writing skills, including how to write arguments to support claims about what they read. This class is ideal for any student who wishes to be prepared once school resumes in a high school English class.
English Reading and Writing (All Levels)
English Reading and Writing for Beginner course introduces students to the fundamental literature features to help them grow as readers and writers of English. The course will begin with an introduction to the rhetorical situation, which is critical for every writer to understand, and then discuss foundational literary elements like narrative, plot, diction, etc. Students will reflect on what they are reading through discussion in class, with their teacher and peers, and writing in biweekly assignments.