Teacher S — Northeastern University Professor
Currently an undergraduate and postgraduate professor at Northeastern University, a senior MBA lecturer at Cambridge University, and SummerFuel teacher at Tufts University and Harvard University;
With more than ten years of teaching experience, he has helped students gain significant achievements in business, leadership, academic writing, and international relations;
Since 2014, he has been the judge of Northeastern University's graduate problem-solving and case study competition, and has served on the admissions committee of the Nelson Mandela Foundation Washington Scholarship Program;

He received an undergraduate degree in communications, a graduate degree in management and education, and a certificate in higher education teaching strategies from Harvard University.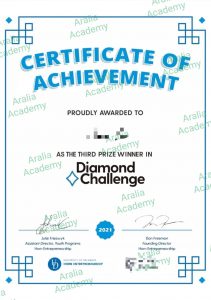 Aspiring entrepreneurs will learn to create, promote, and market a company to win over the judges in a Business Competition. This course is designed and taught by an M.B.A. professor and judge of graduate Business Pitch competitions. Topics include the differences between start-ups and small businesses, business ideation, designing business plans, environmental scanning, raising capital, developing budgets, establishing organizational structure, marketing and promotion strategies, persuasive sales pitches, and pitch-decks.
Student Learning Outcomes: Students who complete this course will know:
Business Ideation Techniques
How to create a Business Plan
How to create Organizational Structure
How to perform a S.W.O.T. analysis
How to raise Capital
Writing Your Business Proposal
Deliver Persuasive Sales Pitches and Pitch-Decks
Students who are interested in business, and want to apply for business-related competitions in the United States.
After each class, the teacher will send course feedback, including course topics, homework and student progress.
12 hours of classes, 120 minutes/class