High School Graduation Requirements
Most public high schools will only require around 2 to 3 years of high school history and social studies to ensure students have a foundational understanding of US history, world history, geography, etc. However, you should always double-check with your school advisor to make sure that you are on track to graduation with the credits needed for history and social studies.
College Admission Requirements
Harvard University suggests 3 years, including American and European history.
Princeton suggests At least 2 years of history.
Northwestern University suggests a minimum of 2 full-year courses. However, for the College of Engineering, students only have to complete 5-6 full-year courses, including courses in a foreign language, history, and social sciences.
History and social studies are unique compared to other subjects in the College Admission Requirements, because most schools will require you to have 3 years, rather than 4 years like the Foreign Language Requirement. Especially when it comes to admission in STEM-related majors, many schools don't have strict requirements for History. Therefore, if you decide to go for an Engineering major, you probably don't have to take as many history and social sciences courses. You should instead take more specialized courses related to Engineering such as Statistics, Computer Science, etc. 
However, despite the loose requirement, you still have to complete at least two courses: American History and World/European History. Students are expected to have at least a foundational knowledge of American and World History to understand and evaluate current events critically compared with what happened in the past. 
How to challenge yourself in High School History and Social Science
If History and Social Science are your passion and you want to delve deeper, there are several options of classes you can choose from:
Advanced/Honors Classes 
After the first year of high school studying US History, you will have the option to study electives and advanced classes related to your interests in addition to the core 10th grade US History. Most of the advanced courses won't be titled "Advanced History" or "Honors History," but more of the specific topics the class will focus on. 
For example, let's look at Groton School's History curriculum. After the first year of taking World and the West – focusing on human story forward from the year 1200 to the present, we see several advanced electives that students can choose from:
History and Memory: Global Perspectives
History without borders: Examining our global past 
Capitalism: A Global History
Each of these classes examine a different aspect and perspective on historical events. They go into more depth and breadth than the foundational topics students have studied in World and the West and other school-related classes. Students will not only learn about more specific subjects in history, but also gain soft skills, such as critical thinking skills, to analyze and evaluate historical incidents.
Depending on the school, students may have the option to take advanced Economics courses rather than just foundational Micro and macroeconomics. Economics will most likely be integrated with History to provide students with a well-rounded knowledge, and context for the economic situation in the U.S and around the world.
Advanced Placement 
In addition to advanced and honors classes, you always have the option to take AP classes right after finishing your prerequisites. There are nine available options for History and Social Studies in AP: 
History:
P Comparative Government and Politics: Learn the political institutions and processes of six countries—China, Iran, Mexico, Nigeria, Russia, and the United Kingdom
AP European History: Study the cultural, economic, political, and social developments that have shaped Europe from c. 1450 to the present
AP United States History: Focus on the time period from c. 1491 to the present
AP World History – Modern: Focus on the time period from c. 1200 CE to the present.
Social Studies:
AP Human Geography: Explore how humans have understood, used, and changed the surface of Earth.
AP Macroeconomics: Explore the principles of economics that apply to an economic system as a whole
AP Microeconomics: Study the principles of economics that apply to the behavior of individuals within an economic system
AP Psychology: Explore the ideas, theories, and methods of the scientific study of behavior and mental processes.
AP United States Government and Politics: Study the key concepts and institutions of the political system and culture of the United States.
International Baccalaureate
For students whose schools offer International Baccalaureate diploma programs, students can also advance their knowledge through taking IB classes. However, the study of history in the International Baccalaureate focuses on World History rather than US History because IB is an international diploma. Through the exploration of different topics and time periods such as military leaders, dynasties, and industrialization, students study and compare examples from different regions of the world, helping to foster international-mindedness.
For social studies, some IB courses can be economics, geography, global politics, philosophy, psychology, world religions, etc.
Independent Study 
In addition to those classes, you can always consider taking the next step and design your own course under the mentorship of a faculty member or teacher with extensive knowledge in the field. Some exciting research questions that can get you started and inspired about research are: 
Architecture through the ages: the changes in architecture through various traditions, regions, and dates, growing from human's basic needs for shelter and protection.  

Attack on Pearl Harbor, the military strike by Imperial Japanese Navy Air Service 
upon the United States against the naval base at Pearl Harbor in Honolulu, Hawaii. 
My Lai Massacre, incidents of American violence committed against unarmed civilians during the Vietnam War 
Take Aralia's history and social science courses
We currently offer 60+ tutoring courses, from academic subjects to college preparation courses. We also offer 1-on-1 tutoring for every issue for students upon request.
Academic Tutoring: Improve your GPA within one month of joining our program, or jumpstart your improvement journey from the comfort of your home by receiving a personalized learning curriculum and unrivaled instructor attention
Signature Courses: Take our exclusive signature courses to express your profound interest in history and social science and prove your potential for success with future admission officers
Current offerings:
Academic tutoring: Introduction to economics, European History, World History, American History
Signature courses: International Relation Research, Historical Research, and Writing, US Gov, Politics, Business and Events, Economics Research, Psychology Research Program
Aralia's instructors are all teachers and professors committed to student success. They are recognized in their field or are currently teaching at top high schools and colleges/universities in the US. Aside from regular class schedules, our teachers are actively involved in students' academic and professional development. After every class, the teacher will send the course feedback, including a summary of the material covered, assigned homework, and student performance. Our teachers constantly communicate with students during and outside the class to better customize and adjust the course content and schedule.
You can identify dual enrollment classes through the Economics and Social Studies department, (if applicable) or ask your academic advisor/school counselor. For example, Arlington High School notes the class Economic Ideas and Policy as qualifying for Syracuse University's Dual Enrollment semester course. Dual Enrollment, Concurrent Enrollment, or Dual Credit allows students to take college-level courses and earn credit toward high school completion and their future college degrees. Participating in the Dual Enrollment program will earn you credits at either one or two institutions – your high school and the participating college or university.
For Dual Enrollment, please ask your counselor about openings when registering for classes, and prepare a solid four-year plan to satisfy all the requirements while achieving the difficulty level you prefer.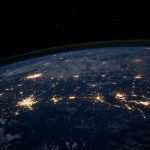 Students will learn an overview of history from 1500 years ago to the present, world cultural, political, and economic changes. The curriculum covers key world history content in grades 9 and 10. Emphasis will be placed on class discussion, note-taking, extended reading, divergent thinking debate, and research writing.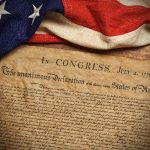 Explore the rise and fall of empires, the clash, and encounter of cultures, plagues, religious fervor, and political intrigue and war. This course aims to discover the complex interactions between Native Americans, Europeans, and Africans in different regions of North America across more than 500 years of history​.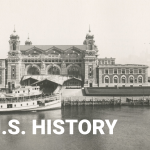 In AP United States History (APUSH), students will review key content concepts and course objectives found in the APUSH course description through writing long essay questions (LEQ), document-based question essays (DBQs), and short answer questions (SAQs). Furthermore, students will practice using historical thinking skills tested on the exam by answering stimuli-based multiple choice questions and through their written responses.