Whether you're leading a group science project or working independently to pursue your own scientific interests, we brainstormed to create the most unique list of science project ideas for high school students. Discover fresh, cool science project ideas that you've never seen before! In addition, we've added some bonus material to walk you through how to do research for your project, and write a report in a fun and engaging way that will all but guarantee that ticket ends up in your hands!
What should you include in your high school science project?
Science teachers hold students ages 14-18 to a much higher standard when grading science projects. High schoolers must demonstrate a solid understanding of the scientific method and reflect current guidelines in the Science, Technology, Engineering, and Mathematics (STEM) industry. Students' science projects must also demonstrate their curiosity and eagerness to explore new and complicated scientific concepts.
Structure your science project neatly in sections, and make sure you include all necessary components: Purpose, Background Information, Scientific Question, Hypothesis, Materials, Procedures, Results, Conclusion, Works Cited/Bibliography. When editing your science project, some questions to ask yourself are:
Are my steps clear enough for someone to easily replicate my results?
Do I have tables and graphs to illustrate the collected data? Are they easy to read?
How original is my idea compared to other high school science projects?
How can I present my science project in a clear way to ensure my audience understands the complicated scientific concepts?
Science Project Ideas for Each Subject
In high school, students typically take Biology, Chemistry, and Physics in chronological order from 9th to 11th grade. 12th graders can choose which science subject they performed best in, and take an AP science class in that subject for a challenge and to college credit. Depending on their school's science class offerings, high school seniors can also take more focused science classes such as AP Environmental Science, AP Psychology, AP Human Geography, or AP Computer Science. Learn more about the differences between each subject.
With so many intriguing science project ideas for high school students, it can be difficult to choose a project that's best for you. When reading through this list, pay attention to which ideas strike your interest. Do they relate to something your teacher mentioned in class? Is it a science project you've always been curious about? Would you want to study this topic as your college major? Will this science project be helpful in your portfolio when applying for your dream university?
When you find a science project idea that appeals to you, the best way to approach the topic is to do background research. Look up some keywords from the description in research journal databases, such as The Concord Review and Journal of High School Science. These 12 research journals are easier to read and more suitable for high schoolers because the papers are all written by other high school students.
Biology Science Projects
Explore gene editing and its possibilities by creating genetically modified organisms or treating genetic disorders.
Discover why people get seasonal allergies and which biological differences make some people more prone to allergic reactions than others.
Research an invasive species that was recently introduced in your community, and predict its impact on native species.
If you're curious to learn more about biology, consider taking an AP Biology class at your high school. Or, if you're just getting started, check out an online class on the foundations of biology.
Chemistry Science Projects
Test how effective Advil (ibuprofen) is compared to Tylenol (acetaminophen) when dealing with different symptoms and illnesses.
Examine the chemical anatomy of different artificial food dyes or other additives, and compare their effects on our health.
Develop a skincare product that's safe to use.
Do these science project ideas sound interesting to you? Consider taking an online chemistry course to learn more about your scientific interests and get ahead of the game!
Physics Science Projects
Explore the popular yet controversial topic of how one electron can be in two places at once.
Determine the differences between the two atomic bombs the U.S. used in World War 2.
Uncover the differences in safety features between a gas engine car and an electric car when rapidly decelerating from a high speed.
Environmental Science Projects
Compare the water pollution levels in your town and a neighboring town to determine what factors might be causing higher pollution levels. Propose a social change initiative to lower water pollution.
Conduct a study on your school's recycling habits. How can the current system be made more efficient? How much recycling ends up as unusable waste in landfills?
Investigate solutions to cleaning up oil spills. What is the most effective method?
In most cases, studying Environmental Science requires a solid understanding of Biology, since these subjects overlap. If you're interested in both subjects, you might want to consider studying them in college. Before then, it's essential to understand the differences between Environmental Science and Biology; so, choose the right AP course and earn college credit toward your future major.
Psychology Science Projects
Compare and contrast the effectiveness of medicine versus hallucinogenic plants for different illnesses. Why might some people prefer alternative medicine over traditional medicine?
Dive into how cultural or socio-economic factors may contribute to someone's belief in conspiracy theories and political extremism on social media.
Research the effects of college admissions on self-esteem and long-term life satisfaction.
Need more ideas? Check out some more psychology research topics to find the best science project for you.
Human Geography Science Projects
Design a more sustainable urban development plan for your city. How could your city be remapped?
Analyze the impact of farmers' markets on people's relationship to food and healthy eating habits.
Uncover some key reasons behind the rapid spread of COVID-19 across the world.
As one of the more directly applicable sciences, human geography science projects delve into more practical topics. If these topics interest you, AP Human Geography might be a great class for you to take!
Computer Science Projects
Design a therapy Chatbot to help users practice simple exercises for boosting mental health, such as gratitude journaling.
Analyze the relationship between mental health disorders in younger generations and the rise of social media using data visualization tools.
Code an interactive experience for an emotional support robot dog.
Thinking about taking your computer science skills to the next level? Try testing out your skills with AP Computer Science.
Presenting your Science Project in a High School Classroom
People tend to think that science projects are about writing science reports and long research papers. However, there are more engaging ways to showcase your scientific discoveries and have fun along the way!
Write a Blog
High school students can exercise their creative muscles by starting a science blog. Students can research current events in science and write posts about recent scientific developments in the STEM industry. Not sure how to get started? Here are some tips on how to create a blog.
Make a Board Game
Another fun idea to present a science project is to make a board game. As players progress across the board, they can learn about your research questions, hypothesis, variables, and what you discovered in your science experiment.
Add Kahoot to Your Slides
If part of your assignment is to make PowerPoint slides, make your presentation slides more interactive and engaging by adding a game of Kahoot. Kahoot is a website that lets you make a fun quiz to share with your classmates. You can add the game to the end of your presentation to quiz them on what they learned from your science project. Prepare a small prize for whoever gets the most correct answers!
Make a Model for a Live Demonstration
Consider whether or not your experiment can be replicated through a model in time, which is by far the best way to grab your audience's attention. Even if your whole experiment can't be built into a model, make part of it to help your classmates understand a difficult scientific concept.
How to Write a Scientific Research Paper
Next Steps – Share your Science Projects
Want to take your science project to the next level? There are countless ways for high school students interested in science to get involved outside of class. The best way to get your innovative science project out into the world is through competitions and fairs. Check out these 11 STEM competitions for high school students that you can enter!
An impressive, creative, and well-documented science project can help with college admissions and with pursuing a career in medicine, or other scientific fields. Follow the steps outlined above to structure your science project in an organized, coherent fashion. When you're ready, take your science project to STEM competitions and boost your chances of getting into your dream college!
Further Your Science Passion with Aralia Education
Aralia is well-equipped to help high school students with their science projects. Aralia offers a diverse range of science classes designed to ignite students' curiosity and deepen their understanding of the world around them. From introductory courses to advanced topics, our expert instructors provide engaging and comprehensive instruction, empowering students to excel in the field of science. If you ever need help anywhere along the way, don't hesitate to reach out to us!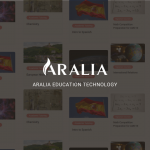 Access 100+ Subjects. Discover your true potential under the guidance of our top high school & college teachers. Tomorrow starts today!