Rising Senior: Back-to-school Checklist
Academic
Review and schedule standardized tests
Finish 12th grade strong with challenging classes
Make sure you are on track to graduate
Extracurricular Activities
Continue to develop your leadership skills and demonstrate them in your college application
College Application
Narrow down your college list
Have all the application materials ready for Common App and/or Coalition Application
Participate in information sessions from colleges/universities
Start working on financial aid
1. Review and schedule standardized tests
Most rising seniors take standardized tests like the SAT or ACT during 11th grade and at the beginning of 12th grade. During 12th grade, you should register for the earliest possible test date in the fall (August/September), so that your review and practice during the summer is still fresh in your mind. This helps you perform better on the actual examination.
In addition, make sure to keep yourself updated with the latest news from schools about standardized tests. Standardized tests like the ACT and SAT have become optional for many schools, because of the pandemic. Additionally, there was the recent discontinuation of the SAT Subject tests. If your dream school requires SAT and ACT scores, remember to review the test and take the test at the earliest date, so you can focus your time and effort on other parts of the application.
AP tests are different as you have a set schedule released by the College Board, you will take these in the spring semester near the end of the school year. Plan to register for the tests in the AP subjects you have taken during the school year!
2. Finish 12th grade strong with challenging classes
Referring to the sample 12th grade schedule at Dana Hall School, you can see that 12-grade students should finish their high school career strongly, with challenging classes. Even though the senior year is a busy year with college applications, students should not slack off in their studies. College admissions officers will receive your last semester grades in the official transcript sent by your school; therefore, you don't want to have a significantly bad grade on the transcript. Furthermore, earning bad scores on your AP exams will affect your chances to obtain college credit for certain introductory classes.
A regular schedule of a rising senior will include several AP or IB classes, as well as any independent study or advanced class students want to take with their teacher.
12th Grade Schedule
Found Voices: Creative Writing
AP Calculus BC
AP Biology
Spanish IV/V
AP Art History
Independent Study: Drawing and Painting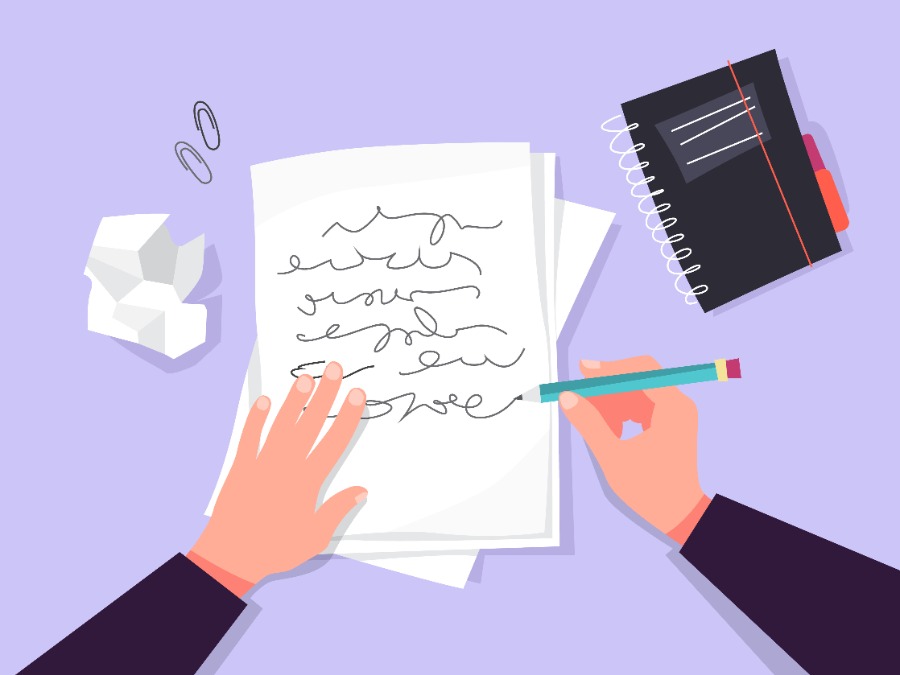 3. Make sure you are on track to graduate
At the beginning of 12th grade, you should check in with your academic advisor or school counselor to make sure that you are in the progress of fulfilling all of your school's class requirements. In addition, you should check-in and update your academic advisor, school counselor, or teacher about your college application process and ask for advice about college planning, financial aid, personal statements, etc.
4. Continue to develop your leadership skills and demonstrate them on your college application
At the beginning of the 12th grade, you can develop your leadership skills by organizing activities and initiatives with your club(s) (assuming that you have advanced to the club's executive board). For students who are not in a leadership position of any clubs by grade 12, we suggest that you focus on other skills in your application, for example: teamwork, problem-solving, etc. Students with arts and sports as extracurricular activities are highly recommended to discuss application strategies with college counselors, coaches, and art teachers.
5. Narrow down your college list
If you spent 10th and 11th-grade researching colleges and universities, it's time to narrow down your college list to around 7-10 schools. Make sure to create a list with pros/cons as well as details about each school. The only reminder we want to give you is to make sure to find a school that you truly want to belong to, feel "fit," and see yourself growing there for four years.
The 7-10 schools should be divided into three categories: 2-3 dream schools, 3-4 reach schools, and 2-3 safe schools. Safe schools are ones where your stats belong to the top 25% of admitted students, while reach schools are ones where your stats belong to the middle 50% and dream schools are the bottom 25%.
In addition to the school list, you will also have to consider EA, ED, or RD. EA or Early Action is a non-binding way to receive admission early in the application process and shows schools you are very interested in attending. ED or Early Decision is binding, meaning that you are obligated to attend the school if you get accepted. As such, it gives you an advantage in admission and financial aid. RD or Regular Decision is the standard application timeline when college applications are generally due in January of your senior year.  When considering your Early Admissions vs Regular Admissions, you should consider all factors carefully before making your decisions about the application timeline and schools you are applying to.
6. Have all the application materials ready for Common App and/or Coalition Application
Before creating an account with Common Application and/or Coalition Application, check to see whether your school's applications are on either platform. Some schools may have a separate application portal, like MIT or Georgetown. In the application process, it's crucial for students to keep track of different deadlines, as well as knowing all the materials required for each school's application.
Another aspect besides preparing application materials is making sure your school counselors and teachers send all the required school forms to college, like high school transcripts and letters of recommendation. The transcript will show your midterm or final grades for the first semester of 12th Grade. After you are admitted to colleges and universities in the spring, your high school will send the transcripts of your entire 12th-grade year. The results of the second semester will affect your eligibility for scholarships, grants, or honors programs if the school has one.
7. Start working on financial aid
If you are applying for financial aid, don't forget the FAFSA and CSS Profile. FAFSA and CSS determine your eligibility grants, loans, or work-study. Schools and private organizations also have scholarships for incoming freshmen. Under the Financial Aid Resources tab in Common App, you can connect with Scholar Snapp, a free service from the Michael & Susan Dell Foundation that helps you apply to hundreds of scholarships around the country.
Once you finish all the required checklist above, you're officially done with college applications! We would like to congratulate you on finally making it to the end. Results are probably flowing in by your Spring semester. Choosing the school to spend the next 4 years at is challenging and stressful, but remember, it's a good stress to have. Take a deep breath, recall the moments on campus tours and make the best decision possible about what school you want to attend. We trust your decision!
Don't forget to thank your parents, your teachers, mentors, and even your classmates who have always cheered you on and who were there for you on your journey.